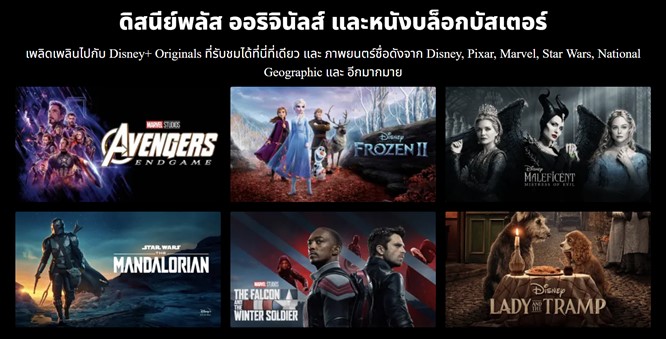 After six years providing a successful on-demand streaming service in India, Disney+Hotstar is finally launching in Thailand at the end of June.
The new-to-Thailand streaming service will allow Thais to watch shows and movies from Disney, PixPrar, Star Wars, Marvel and National Geographic, along with a slew of Asian and Thai entertainment.
Subscription prices for the service will be incredibly cheap, with consumers in Thailand getting an amazing deal for Disney+Hotstar compared to what western customers pay for a similar service.
So how much is Disney+Hotstar in Thailand?
Cheap enough that most Thais should be able to afford it.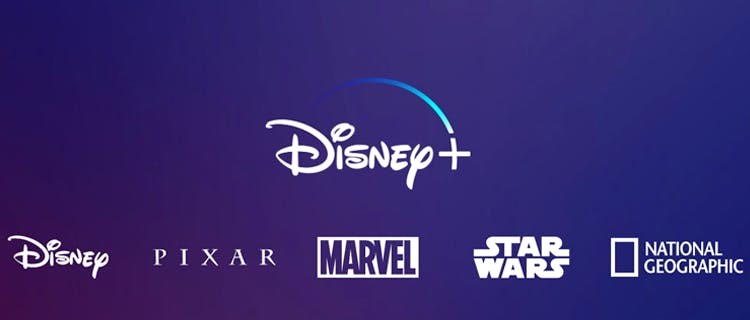 How much is Disney+Hotstar in Thailand?
Prices for Disney+Hotstar in Thailand depend on whether you pay each month, or just go with an annual subscription.
Monthly subscription costs are 99 baht per month (approximately $3.20). If you pick up an annual subscription, however, that cost goes down to 799 baht a year ($26.65), or approximately 67 baht ($2.21) per month.
A subscription cost that is very cheap compared to the 240 baht ($7.99) monthly charge in the U.S., or the 2,400 baht ($79.99) per year subscription fee many Americans pay.
Special Disney+Hotstar price through AIS
If you are one of the millions of people in Thailand using AIS for your mobile services, you could also get the streaming service for a much lower rate.
This is due to AIS being an official distributor of Disney+Hotstar in Thailand, and thus offering a special rate of 35 baht (just over $1) a month to their subscribers.
What's showing on Disney+Hotstar in Thailand?
Disney+Hotstar in Thailand will be available from June 30th, with an enormous number of shows and movies to watch.
This includes shows and movies like Avengers: Endgame, Avengers: Infinity War, Black Panther, Mulan, Maleficent: Mistress of Evil, The Lion King, Aladdin, Dumbo, Frozen 1 and 2, Modern Family, Fresh Off the Boat, Raya and the Last Dragon, Grey's Anatomy, The Simpsons, Big Hero 6, Zootopia, Winnie the Pooh, The Jungle Book, Toy Story 4, Coco, Inside Out and Finding Dory.
Disney+Hotstar has also signed agreements with some of the top Thai entertainment studios to offer Thai properties like Tom Yum Goong, Brother of the Year, Pee Mak and Friend Zone.
Shows from all over Asia will also see their first streaming in Thailand via Disney+Hotstar.
Disney says a total of at least 700 movies and more than 10,000 episodes of various shows will be available to watch in Thailand in any given month, and new content will be added every month.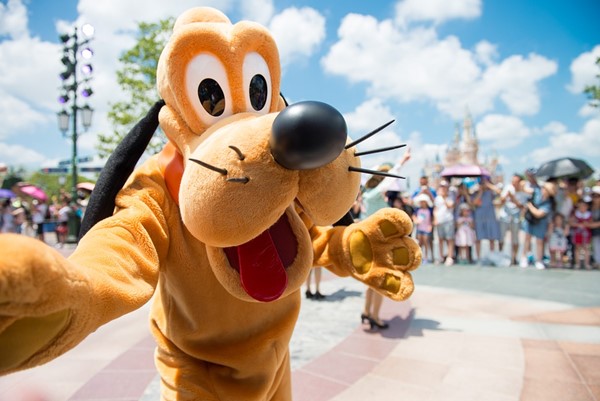 How many people can watch Disney+Hotstar in Thailand per account?
As many people that can fit in your living room can watch Disney+Hotstar in Thailand, but each account will allow the service to be streamed on up to two devices at the same time.
That means you can watch a Disney+Hotstar show on your computer or tablet, while your daughter or son is watching another show on their mobile phone.
All available content will be commercial free, and most will be available for download for offline viewing.
And, if you're still not sure if subscribing to Disney+Hotstar in Thailand will be worth it, check out what this Indian reviewer has to say about why he subscribes and loves it.