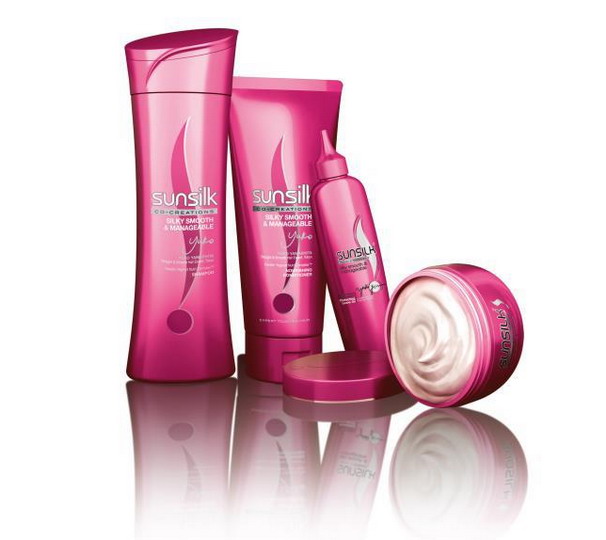 We get lots of people asking us questions about Thailand and something a few people have wanted to know lately is "How much is shampoo in Thailand?" Cheaper than in the US or Europe, that's for sure.
Actually, although shampoo in Thailand is definitely cheaper than in the west, it isn't as dirt cheap as you might expect it to be simply because most of the shampoo sold in Thailand is manufactured by international companies like L'Oreal and Unilever. So it's just the same stuff you get back home.
But, if you're thinking of bringing shampoo with you on a trip or a move to Thailand to save money, don't bother. It's heavy to carry and every supermarket, drug store and 7-11 in Thailand sells it and, even if not dirt cheap, it will never be more expensive than back home.
I use Sunsilk Co-Creations shampoo in Thailand, which I love as it's inexpensive and leaves my hair in gorgeous condition, and for the mid-size 350ml bottle I use I pay around 88 baht ($2.95). A bottle that size lasts me about three weeks and I wash my hair twice a day, so it's certainly not expensive.
You can also buy shampoo like Tresemme, Pantene, Head and Shoulders, Aveda, Herbal Essence and Rejoice products in an average supermarket in Thailand for between 90-230 baht ($3 to $7.66) a bottle, depending on size and brand and you'll find most of the types you're used to buying back home are available here.
Overall, for an average bottle of shampoo of most western-brands, you can expect to pay between 50-250 baht ($1.66 to $8.33) a bottle, with a small travel size bottle of a shampoo like Sunsilk Co-Creations as cheap as 15 baht (50 cents). Prices of conditioner are around the same.
You'll find a huge selection of shampoos at every supermarket and drug store in Thailand, — so many in fact, it can take a while to make a decision. You'll also notice quickly, there are many shampoos that purport to make your hair straight and shiny, as Thais love to have poker straight hair and, of course, shampoos specifically for dark brown or black hair. Although, even if you're blonde, you can still buy shampoo in Thailand made specifically for your hair color.