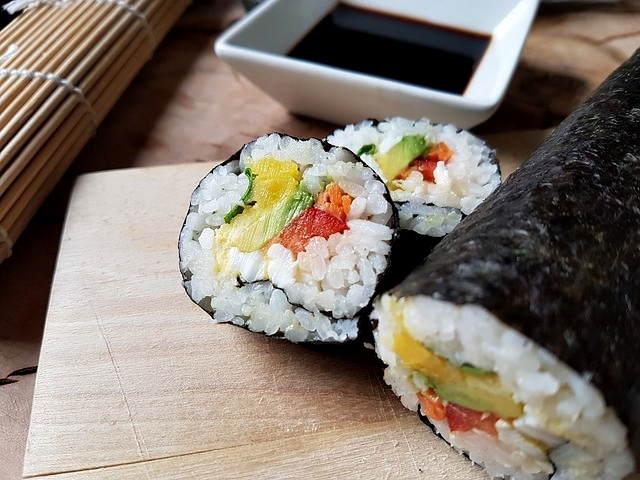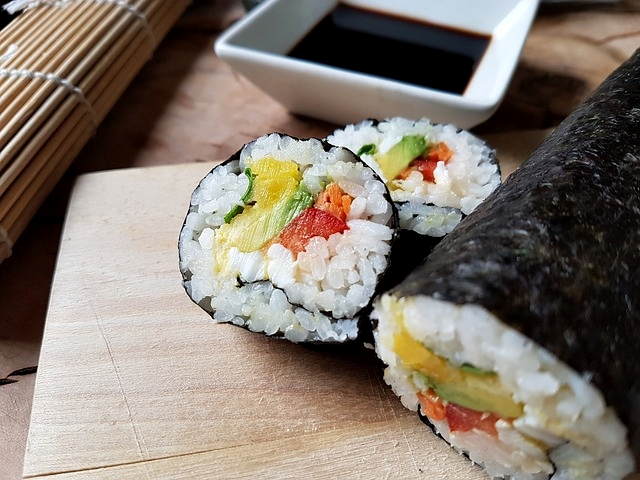 How much is sushi in Bangkok, Thailand? Some of the cheapest sushi anywhere
I was talking to a friend the other day about Japanese sushi. She is coming to visit Thailand next month and was interested in finding out how much sushi is in Bangkok as, in her native city of Frankfurt, it can be quite expensive.
That got me to thinking about the question "How much is sushi in Bangkok, Thailand?", as I'm sure quite a lot of other people who love this tasty Japanese dish would like to know that as well.
Of course, the answer when it comes to the price of things in Bangkok is complicated as, just like in other cities, it depends on where you go. And yes, just like any major city, you can find incredibly expensive sushi in Bangkok as well.
But, I decided to give a quick rundown of average prices of sushi in Bangkok at some of the more affordably priced Japanese restaurants to give you an idea of what you can expect to spend. Especially as, in my experience, for the inexpensive price they charge their sushi is good.
Fuji restaurants in Bangkok
The Fuji chain of Japanese restaurants in Bangkok is one of the most popular places to eat sushi in the city. The restaurant has a large menu of Japanese sushi (and lots of other Japanese dishes as well), with everything from sushi sets to spicy tuna roll sets, caifornia roll sets and more.
For a sushi set, at Fuji which includes 9-10 pieces of various types of sushi, you will currently pay 200 baht, or approximately $5.65.
Spicy tuna roll sets, with 8 pieces of tuna roll, are 160 baht ($4.50), and california roll sets, with 3 pieces of california roll and 3 of inari sushi are 170 baht ($4.80).
Everything is beautifully presented on lacquered Japanese trays and in lacquered bowls, and the sushi at Fuji is consistently fresh and delicious, particularly for the low price.
Get there early though if you plan on eating lunch or dinner at regular times, as all of their many restaurants will usually have a 15-30 minute wait during these times.
Related: Top sushi restaurants in Bangkok — good sushi at affordable prices
Oishi restaurants in Bangkok
The basic Oishi restaurant (they run more upscale restaurants as well) is the other most popular Japanese sushi chain in Bangkok, and again has a slew of sushi dishes to choose from. Many of them are similar to those you will find at Fuji, although I have usually found their prices are slightly higher.
At Oishi, you can order everything from a one california roll for 59 baht ($1.65) to sushi junior sets with 6 pieces of various sushi at 145 baht ($4.10) or huge sushi sets with 24 pieces or more for 490 baht ($14).
Kin Donburi 
Kin Donburi is another Japanese sushi chain I discovered recently, with sushi sets slightly lower in price than either Fuji or Oishi.
A typical sushi set here is between 199 baht and 250 baht ($5.65 to $7.10) depending on the size of the set you order. Sets come with miso soup, a salad and a free drink, which also gets refilled as you drink it.
To me, Kin Donburi is one of the best deals in Bangkok when you are looking for cheap sushi that is also tasty and fresh, as the video from Eat Drink Bangkok below also proves.
As for the cost of sushi in Bangkok at other restaurants? Your best bet is to check the menu if you stumble across one you like the look of, as most are pretty reasonably priced and, at the probably hundred or so Bangkok sushi restaurants I've eaten at over the last 15 years, I have only once found a bad one.