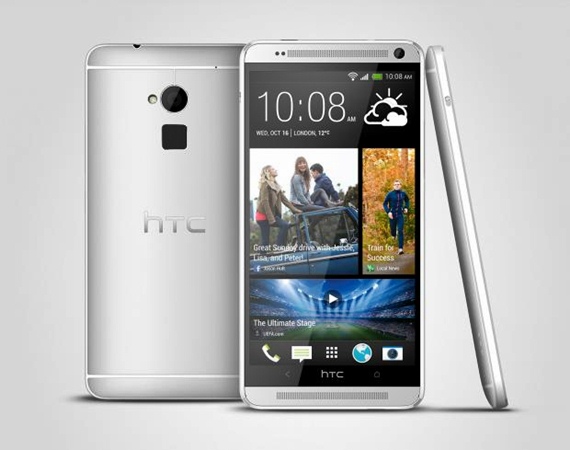 How much does an HTC One Max cost in Bangkok, Thailand?
In the last few weeks, I seem to have spent an inordinate amount of time looking at tablets and mobile phones in Bangkok, Thailand. Not for me, I might add, but with friends who are pricing them so they can buy one themselves.
This week it was the turn of another Thai friend who was looking for an HTC One Max mobile phone, and took me along on her quest to get one. Lucky for you, as now I can answer the question "How much is the HTC One Max in Bangkok, Thailand?" as easy as saying "I love Thailand".
Prices for an HTC One Max in Bangkok are basically the same wherever you look, give or take a few hundred baht. Expect to pay between 23,000 baht and 23,700 baht ($705 to $727), depending on whether you buy one at a store like Jaymart or pick one up at one of the stalls on MBK's mobile phone and electronics floor (which is where my friend finally bought hers).
No, they aren't any cheaper than what you'd pay in the US or Europe but……if you're in Thailand on a tourist visa, don't forget you can claim all your VAT back before you leave the country and that can make a difference in the final price you pay.
As for specifications, the HTC One Max has a 5.9 inch display (which is beautifully clear and videos look lovely on it), a 4 megapixel rear-facing camera, a 1.7 GHz quad-core Snapdragon 600 processor, 2 GB of RAM and Android 4.3. It also has two stereo speakers that are absolutely awesome — honestly, the clear and loud sound this thing produces has to be heard to be believed.
The phone also has a fingerprint scan, which you can choose to use to activate your phone if you like.
Personally, I have no use for such a massive mobile phone so the HTC One Max isn't a phone I would ever buy, but if you do like large cell phones this one is nice, so you may just love it.
Meanwhile, if you want more of an idea of what the HTC One Max looks like, check out the video below. Yes, it's very pretty.