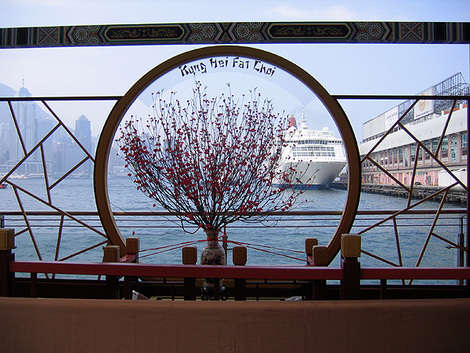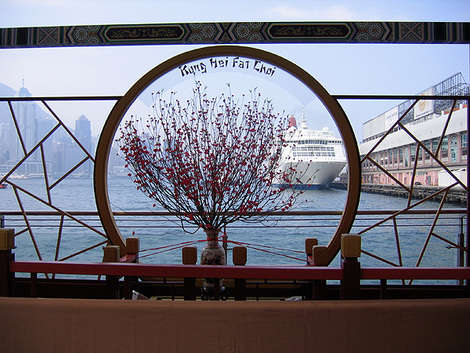 Hong Kong is one of the wonderful places you can fly to from Bangkok, Thailand in just a couple of hours. With a usual flight time of two hours and 45 minutes, flights to Hong Kong are fast and, in many cases, cheap. Whether you are going to Hong Kong on business, vacation or just a long weekend, here are some easy tips to help you find the cheapest air fares on flights from Bangkok's Suvarnabhumi Airport to Hong Kong International Airport.
China Airlines – One of the best low-cost carriers in Asia, China Airlines has several daily flights between Bangkok and Hong Kong and at rates often much lower than other airlines. Flights are direct and originate at Suvarnabhumi Airport in Bangkok. The airline often runs promotions and also offers discounted business travel tickets. They are also upfront with their fees so you'll find few hidden 'surprises' here. Book a flight, one-way or round-trip, on their website.
Air Asia – There are currently two Air Asia flights per day leaving Bangkok for Hong Kong and prices on this budget airline are usually as cheap as you can get. Current round-trip flights are being offered as low as 10,225 baht ($339) and that includes all taxes, fees and fuel surcharges.
Be aware, one problem with Air Asia is they're not known for their time keeping. In fact, in over 30 flights with the airline to various destinations around south east Asia, I've only been able to depart on time on four of them. However, they do tend to make up time in the air and, as they are so cheap, expect some drawbacks.
Orient Thai – One of my most pleasant experiences from Bangkok to Hong Kong was on Orient Thai and I've recommended the airline to several people since, all of whom have been thrilled by the cheap flights and excellent service.
Orient Thai is a budget airline, so it's nothing fancy, and planes tend to be a little older, but flights from Bangkok to Hong Kong are cheap and, both times I flew with them, they left and arrived on time. Other people say the same.
On Orient Thai, you can expect to pay as little as $300 but, as they only have one flight each way per day, your options are more limited. Oddly too, you cannot book a Bangkok to Hong Kong flight on their website, but we booked through a local Thai travel agent via telephone, then just transferred the money to the travel agency's bank account via ATM.
Package Deals – Booking a package deal to Hong Kong is a wonderful way to get a cheap flight. Look for advertisements in the Bangkok Post and at Bangkok's hundreds of travel agents, as available travel packages change weekly.
A package trip to Hong Kong from Bangkok includes airfare, hotel and usually an excursion, a meal or museum tickets. Packages start as low as $450 for flight and two to three nights in a Hong Kong hotel, if the package is for two or more people. If you are a single travel, prices are slightly higher as you pay a single supplement.