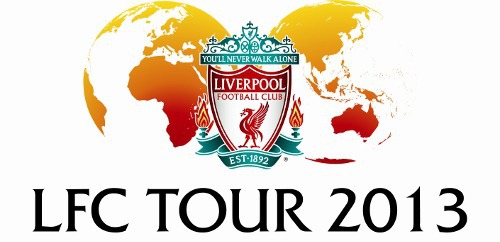 Liverpool Football Club is starting a pre-season tour soon sponsored by Standard Chartered and one of their most anticipated games will be in Bangkok, Thailand. That's why the biggest topic of conversation among my Thai male friends at the moment is Liverpool FC or The Reds as they're known. The other topic of conversation has been how to buy tickets for the Liverpool FC match in Bangkok on 28th July and is it going to cost an arm and a leg to get them?
Surprisingly, no. In fact, the cost of the tickets that will go on sale for the general public for the Liverpool FC match at Bangkok's Rajamangala National Stadium are actually quite affordable and they should be relatively easy to get a hold of — if you order them quickly, that is.
Here's how to buy tickets for the Liverpool FC match in Bangkok on July 28th, 2013 and all it requires is heading to the Thai Ticket Master website to get them, or to a Thai Ticket Master ticket booth. Tickets for the general public go on sale on May 4th at 10am Bangkok time.
The cheapest tickets for the Bangkok match are 500 baht each (around £11.44). The next level of tickets sell for 800 baht (£18.32), with other tickets selling for 1,500 baht (£34.35), 2,000 baht (£45.79), 3,000 baht (£68.70) and 5,000 baht (£114.50). Only the tickets at 2,000 baht and up will get you a fixed seat.
Rajamangala Stadium, by the way, holds 65,000 people and is the national stadium of Thailand, so you should have a pretty fair chance of getting a ticket.

The game is, of course, between the Thailand National Team and Liverpool Football Club. It begins at 6pm, and the gates will open 90 minutes before kickoff. You'll also find the seating chart for Rajamangala Stadium below, if you want to see how much you'll have to pay for tickets you really want.
For more information on the Liverpool FC pre-season tour, check out the Liverpool Football Club website. And don't miss watching Brendan Rodgers talking about what this Bangkok game means to him (and no, he's never been to Thailand before!)