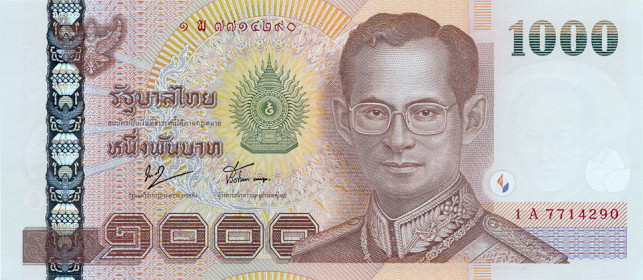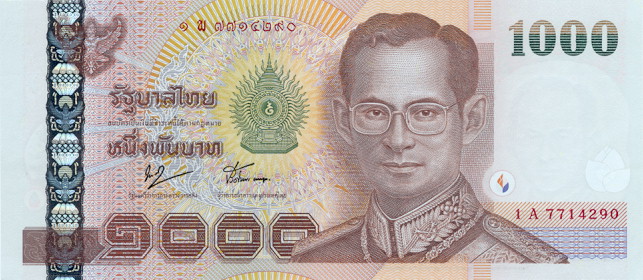 As a former English teacher, but one who is still living in Bangkok, I meet many new teachers every year who arrive in the city to start looking for a teaching job, and with just a few nights booked in a hotel. Days later and they start to realize, if they don't want to waste a big part of their savings on a hotel room every week, it's probably time to look for a cheap apartment to rent in Bangkok. That's when they ask me to help.
On a teachers' salary finding a western-style apartment might seem challenging to someone who has just arrived in Bangkok from the west. Particularly if you're looking for somewhere cheap. Luckily, it's not. In fact, you may be surprised at how nice an apartment you can find in Bangkok — even if it does fit an average teacher's budget.
Don't rent an apartment until you find a teaching job – Before I start to tell you about how to find a nice apartment in Bangkok to suit a teacher's salary, there is one important thing you must know. Never, ever, ever rent an apartment anywhere in Bangkok, until you have a teaching job and have signed a contract.
Why? That's because Bangkok is home to 13 million people, and is one of the largest cities in the world. So you definitely don't want to find an apartment, sign a lease, and then discover the teaching job you are about to accept will require a 2-hour commute. Each way.
Even if it means paying for another week in a hotel, do not rent an apartment until you've secured a job. Believe me, commuting in Bangkok's horrendous traffic is awful at the best of times. That's why you should find an apartment within minutes of your school. You'll end up being a lot less stressed that way, and have a lot more free time.
Start your search with an online apartment locator – One of the best online apartment locators in Bangkok is Mr Roomfinder. That's because, unlike a lot of Bangkok apartment locators, Mr Roomfinder has apartments listed in all kinds of budgets, from the cheapest at 5,000 baht ($161) a month to those at 40,000 baht ($1,290) and up.
For a new teacher in Bangkok, I do, however, recommend not going with the cheapest studio apartment you can find. That's because I've met too many new teachers who have done just that, and then realized after a month living there that they're really living in nothing more than a glorified box. And yes, it couldn't be more depressing.
If you are on a typical teacher's salary of 35,000 to 38,000 baht, you can afford to pay at least 8,000 baht ($258) for an apartment, and in many areas of Bangkok that will rent you a place that's very nice.
If you're in the Din Daeng area of town, for instance, Greeny Place has very large studio apartments for only 8,000 baht a month, that come complete with a refrigerator, washing machine, free cable TV and air conditioning. Or, in the Pratumwan area, The Fifth Residence offers stylish and large studio apartments for just 7,500 baht ($241) a month.
Walk the neighborhood – If you don't find a nice apartment to suit a teacher's budget on Mr Roomfinder, don't worry. Your next step, once you've signed a contract with a school, is to take a bus to the general neighborhood and start walking around.
Bangkok has so many apartment buildings that, on most sois (streets), you'll find three or four reasonable or large-sized apartment buildings and all you have to do is find the office or the manager and ask to see an apartment there.
At least 30 percent of the teachers I know in Bangkok have found their apartments by doing this, and not one of them lives in a horrible place.
Ask your school – With many western teachers coming to Bangkok to teach, most school administrators are good at knowing the types of apartments a western teacher would like, and can usually recommend one or two buildings in the neighborhood for you to look at.
At my first school, one of the apartment buildings they recommended was a large apartment complex right across the street from the school and that was near a supermarket, cafes, restaurants and clothing stores. The apartments were enormous, beautifully clean and well taken care of and, at only 7,500 baht a month, perfect for a teacher's budget. At least 30 percent of the teachers at my school lived there, and all of them loved it. No daily taxi fares either.
Ask fellow teachers – If you start your new teaching job in Bangkok and still haven't found an apartment you like, ask your co-workers where they are living. Most will be living close to the school and can often recommend their apartment building.
I did just that to teachers working at my first school and, at one point, four of us were living in the same building, which made it incredibly cheap taking taxis to work and back every day.
Bangkok has to be one of the world's best cities for cheap apartments, but not cheap apartments that are nasty.
For $200 a month, or just a little more, someone on a teacher's salary can rent a comfortable and pleasant studio apartment in a decent location, fully-furnished and often with flat screen TV, free cable, and sometimes free internet.
Just follow these quick tips, and I'll eat my sarong if you haven't found an apartment you're comfortable in within just a couple of days.
For more information on renting apartments in Bangkok, don't miss reading The Average Cost of Renting Apartments in Bangkok for a variety of budgets, so you'll get a good idea of exactly what money can buy – well…….rent.