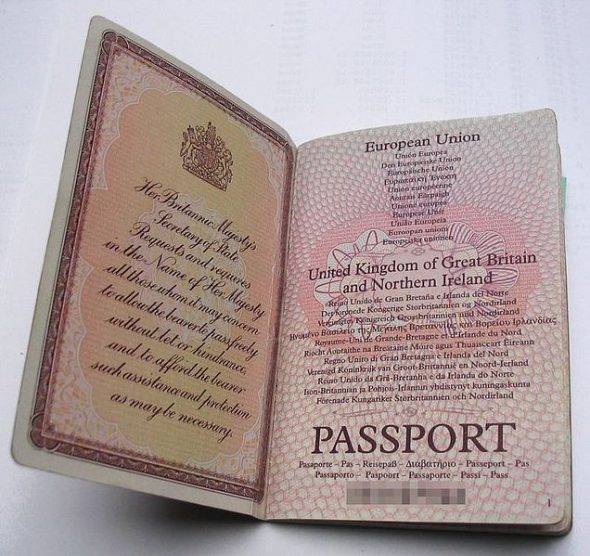 Many foreign workers and expats do not realize, if they have a visa or work permit in Thailand, they must get a re-entry permit before any trip outside Thailand. A re-entry permit is a stamp in your passport that allows you to leave Thailand and come back (re-enter) without losing your work permit or visa.
If you forget to apply for a re-entry permit before leaving Thailand on business or vacation and plan on returning, you will lose your work permit and any visa stamped into your passport.
For those working in Thailand, this then becomes a huge hassle as your company or school has to re-apply for your work permit, submitting mountains of paperwork and a more than $150 fee. In some extreme cases, westerners have lost their jobs, simply because their employer doesn't want the hassle of doing this all over again.
So, before you leave Thailand on a business trip or vacation, make sure you apply for and get a re-entry permit. It is easy. Here's how.
Where Do You Apply For a Re-Entry Permit? – Unfortunately, Thai authorities have made what used to be an extremely simple 10-minute process at the airport right before you left, now a much more complicated and longer taking affair.
Now, to get a re-entry permit stamped into your passport, you must go to the Immigration Department in your area (in Bangkok it's on Chaeng Wattana Road) and apply for one.
What Do You Need to Apply For a Re-Entry Permit? – The requirements are actually quite simple. All you need to take with you are the following:
1) The fee (currently 1,000 baht for a single entry re-entry permit and 3,800 baht for a multiple-entry).
2) Your passport and a photocopy of the photo page, your current Thai visa page and your exit/entry card (the white card Immigration staples into your passport when you arrive in Thailand).
3) One passport sized photograph
Go to the Immigration Department in your town in Thailand, get a number from the front desk and wait till your name is called. When your name is called, hand in all the required documents and the fee.
You will then be
given a receipt and told what time to come back (can be anything from 30 minutes to a few hours, so be prepared to wait). Pick up your passport at the required time and you're good to go.
Single-Entry vs Multiple Entry Re-Entry Permit – If you are only planning on leaving the country once during your one-year work permit, then the single entry re-entry permit is fine.
If, however, you plan on leaving the country several times during the year then pay the extra and get the multiple entry permit. That way, you only have to visit Immigration that one time, and you have a re-entry permit valid for every time you leave Thailand during the term of your work permit. Once it expires, your re-entry permit also expires.
Applying For a Re-Entry Permit Online – To make the application process faster, you can also apply for the re-entry permit online one day before you want to pick it up at Immigration. Simply fill in form TM.8 (available from the Immigration Department's website) and email it to them.
The day after, go to Immigration with the rest of the necessary paperwork, a photo and the fee. Hand these in, and your re-entry permit should be given to you in just a few minutes.
One thing you should be aware of when you work in Thailand is nothing is easy with regard to visas and work permits and it's all time-consuming. Unfortunately, this is how the Thai government has it set up so there is nothing you can do.
Keeping calm and being polite will make sure you get everything you need quickly. Losing your temper will guarantee you won't.