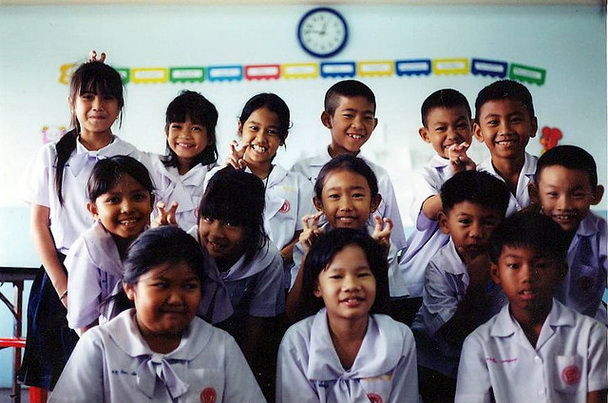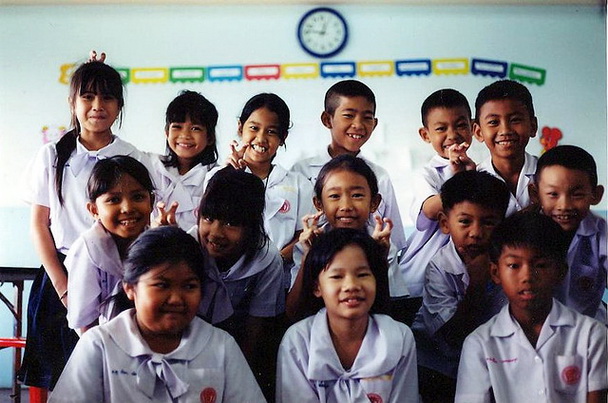 In my more than a decade in Thailand, I've met many new arrivals who are worried about finding an English teaching job in a Bangkok school. Luckily for them, and for you if you will soon be doing the same, getting a teaching job in a Bangkok school can easily be done in a week or less, no matter how new you are to the city. These quick tips will show you how.
Where not to get a job – Thousands of would-be teachers in Thailand first arrive in Bangkok to take their TEFL (Teaching English as a Foreign Language) certification at a local language school. The course lasts four to six weeks and, once they graduate and better qualified to teach, most are excited to find a teaching job.
One thing I always recommend to every new teacher in Bangkok, however, is while these language schools are often excellent places to become TEFL certified, they are not always good places when it comes to job placement. That is because the contracts they provide are often the lowest paying in the city, which is not an ideal situation for you and your first job.
By all means, get your TEFL certification at a Bangkok language school, then look for a job elsewhere.
Ajarn job board – Three out of the four teaching jobs I have had in Bangkok were as a result of my applying for a job on Ajarn's job board. Ajarn is a website for teachers in Thailand (Ajarn is Thai for 'teacher'), and hundreds of schools in Bangkok list vacancies there every week.
Check on Ajarn's job board at least once a day, as it is updated several times a day, and send your resume and photo (yes, in Thailand you should submit a photo with a job application) for anything that sounds interesting. You will find most Bangkok schools advertise their vacancies only days before they need to fill them. That means you can often expect to send email your resume on a Wednesday, be interviewed on a Thursday or Friday and begin your new teaching job the following Monday.
Ajarn also has a resume section where you can register and then submit your resume. These are then made available for any school in Thailand that might be looking for a teacher. Personally, I've never seen the need to do this as jobs are plentiful and I don't like my personal information being so readily accessible by strangers, but it is a nice extra service if you'd like to cover all your bases.
Join a teaching forum – There are several online forums set up for teachers in Thailand, and they are excellent places to hear about the latest teaching jobs. If you're looking for a teaching job in a Bangkok school, sign up for a couple of forums like the one at Ajarn or at Thai Visa and then ask other people in the Bangkok-related topics if they know of any jobs at their schools. You might be surprised at what you find.
Word of mouth – Once you arrive in Bangkok, whether you will first be taking a TEFL course or immediately beginning your job hunt, you will start to meet other expats living here. Many will be teachers themselves, have children at Thai schools, or know people who are teachers so tell everyone you meet you are job hunting. Many teaching jobs in Bangkok schools are never advertised, so who you know is just as important as what you know.
I found my first teaching job in Thailand from an expat I met through a British friend. He knew a Thai school owner who needed a new teacher that could start work within three days, and recommended I apply. I was interviewed the day after and offered the job on the spot; a job I stayed at for my first three years in Bangkok.
Look at school's in your neighborhood – If you have already found an apartment in Bangkok and signed a lease, a great way to find a job in a Bangkok school in a week is to drop off your resume at schools in your neighborhood.
Most Bangkok neighborhoods have schools close by (my neighborhood has 15-20 schools within a few minutes walk), so it's easy to put aside a day and just go from school to school dropping off your resume and photograph at the administrative office.
If you do this, just make sure you dress the part.