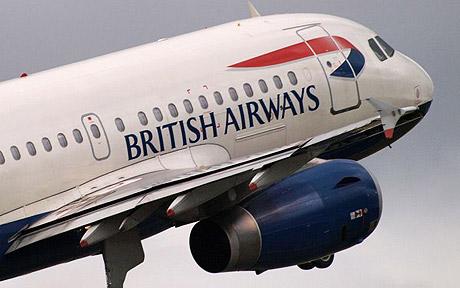 As a long-term resident of Thailand, I fly to and from Thailand several times a year so have become somewhat ofan expert on how to get cheap airline tickets. With plane flights becoming more more expensive, and airlines gouging customers with additional fees, buying cheap airline tickets is a necessity for most of us nowadays. If you don't know how to get cheap airline tickets to Thailand, don't worry. Follow these quick tips and you'll soon be enjoying that vacation in the sun (or that cheap business trip, if you're so inclined).
Book Closer To The Date – While some travel experts will tell you 'book early', I don't think that's a good suggestion. When you book early, the airline has plenty of time to sell tickets so promotions are few and far between. Closer to the date though, if there are still a large number of seats left for specific days, many of those seats will suddenly go on sale.
The last time I booked a flight to Kuala Lumpur, I booked a seat five days before I left and got a cheap ticket that was 20% cheaper than if I'd booked it a couple of months before.
Check Your Favorite Airlines For Specials – If, like me, you fly between certain cities or countries regularly, make sure you check your favorite airlines for specials. I often fly from Thailand to Malaysia usually on Air Asia. So, every morning as part of my internet surfing, I check the Air Asia website to see if there are any cheap airline tickets available.
So successful have I been that, the last time I booked on Air Asia it was because I stumbled across a sale on airline tickets on Air Asia – free tickets, you just had to pay the tax. I managed to get a round-trip ticket from Bangkok, Thailand to Hanoi, Vietnam for the cheap price of $28.
Be Flexible On Days – If I can, I try to be flexible on the days I have to travel. I initially go to several airlines websites and run a search for the days I do want. Then, I open another browser window and do a search for days around that time with results often coming back anything from $30 to $150 cheaper with different flight dates.
Flying mid-week is often cheaper. Fridays and Mondays are usually the most expensive. Staying over a Saturday night can also decrease the price and taking early or late flights can often make a difference. When I fly Air Asia, if I take a 6pm flight out of Kuala Lumpur the flight is always at least $30-60 more than the 9:30pm flight. Needless to say, I always take the later one.
Check For Hotel and Flight Package Deals – One of my cheapest flights from Bangkok to Kuala Lumpur turned out to be a combination hotel and flight package on Air Asia. The regular round-trip flights were $175. Once I added a hotel for two nights at Air Asia's owned Tune Hotel, I got the whole package for only $198, which meant my hotel for two nights in the middle of Kuala Lumpur was only $23. A great deal and a cheap way to have a quick vacation.
If Traveling To Two Or More Countries Book Overseas – Most of the time, if you're planning on going to two or more countries and want cheap airline tickets, it's not a good idea to book them from your home country.
For instance, if you fly from the US to Bangkok, book your round-trip flights from America. But then, if traveling on from Bangkok to Singapore, book this flight once you arrive in Thailand. I've done many searches for airline tickets from the US to Bangkok and on to another country. In every case, the price I would have had to pay from Bangkok onwards was at least $200 more than I would pay a Thai travel agent.
Check With Several Travel Agents Before Booking – I have four travel agents I use in Bangkok so, first of all I do a search for tickets online and make a note of the price. Then I send an email to all four travel agents asking for the price for my planned trip. I get a reply within 2-3 hours, then I make my decision and book my cheap flight.
Surprisingly, one travel agent will get me an average deal, another may be quite high and a third could be $150 cheaper than any of them. Travel agents have access to different flights and flight prices change all the time. That's why it's best to check with several travel agents (from the comfort of your home computer, I might add) then book with the best.
Don't Use Expedia, Travelocity Et Al – Expedia, Travelocity, Orbitz etc. are almost always the top priced places to book flights. Every time I've done a search on any of these sites in the last few years, prices they quote are $200-500 more. Top travel websites used to be the place to get cheap tickets. Not any more.