Yes, you can park for free at Suvarnabhumi Airport this New Year's holiday season
The government of Thailand's prime minister General Prayut Chan-o-cha usually likes to make the holiday season just that little bit happier for Thais. And for those non-Thais living or visiting the kingdom.
This year, one of the gifts of the holiday season announced by the Thai government is free parking at Suvarnabhumi Airport.
Yes, you read that correctly. Free parking at Suvarnabhumi during all five days of the upcoming five-day holiday break.
That means, instead of a 20 baht charge for the first hour, or a daily rate of 140 baht, all parking fees at Suvarabhumi Airport's Zone C parking lot will be waived from 12:01am on Dec. 28th until midnight of January 1st, 2020.
If you arrive before or after those times, you will be charged for the time not covered during the free period.
All you have to do to get the free parking at Suvarnabhumi Airport is to show up and park your car. Of course, it is first come first served, so there may not be complimentary parking for everyone.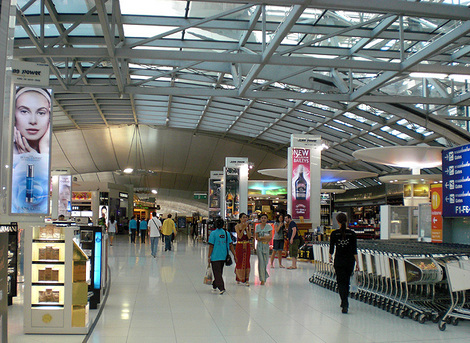 Buses from Suvarnabhumi parking Zone C to the airport
In anticipation of bigger crowds during the holiday season, Suvarnabhumi is also putting on an extra bus. That bus will stop at Zone C every 15 minutes to pick up passengers and take them to the terminal and to drop off arriving passengers.
The bus will take departing passengers to Gate 5 on the fourth floor and pick up arriving passengers at Gate 5 of the arrival hall, but this time on the second floor.
If you want to have more chance of being able to take advantage of the free parking at Suvarnabhumi Airport, arrive well ahead of the time your plane departs, as you may have to wait a few minutes for a space to open up.
All other parking lots at the airport during the New Year's period will be charged the usual rates.
Head to Suvarnabhumi Airport's official website for more information about parking at the airport.