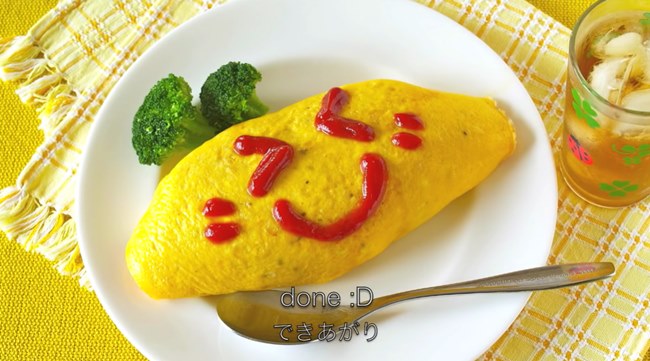 If you plan on moving to Japan in the next few months, it might just pay you to start learning how to make some of Japan's most favorite foods before you get there.
Simple and cheap meals like Omurice — that omelette rice recipe you will have seen a thousand times if you have ever watched Japanese anime.
As a connoisseur of omelette rice myself, as well as someone who is considering moving to Japan, let me tell you I have followed many recipes in an attempt to make the best one possible. This Omurice recipe from Ochikeron, however, is the easiest one I have found yet.
In other words, if you want to learn how to make Japanese Omurice quickly, easily and with just five ingredients, and you are not an experienced cook, this is the first recipe you should try.
Ingredients
200g warm cooked rice
50g chicken breast without skin
50g chopped onion
a couple of sliced mushrooms
2 eggs
Tomato ketchup to taste
The only thing I tend to change with this recipe is to use about half the tomato ketchup she uses as I am not a massive ketchup fan. If you end up making it for kids though, you may find the amount she uses is perfect.
Check out Ochikeron's video on how to make Omurice below and note this is the traditional way many Japanese moms make Omurice for their kids. No wonder, as it only takes about 15 minutes to cook.
That also means if you really want to get into Japanese food culture before you head to Japan, this is the best video to watch.
Besides her video on how to make Omurice, Ochikeron also has many excellent videos with recipes for other typical Japanese food — food like Onigiri rice balls, the pork cutlet rice bowl known as Katsudon and Miso Rice Mochi sticks.