How to Make Mama Tom Yam Geung Instant Noodles Even More Delicious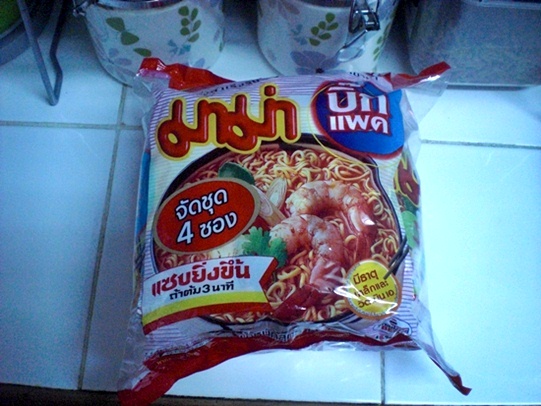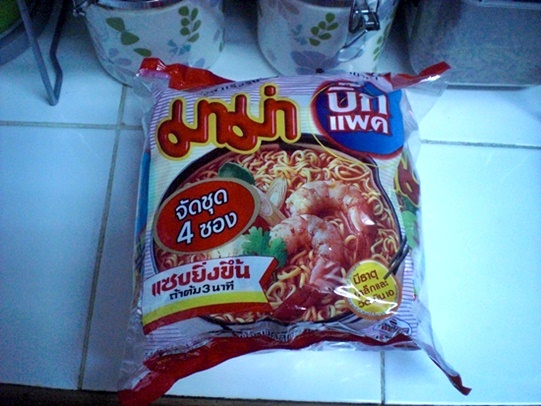 Mama Tom Yam Geung instant noodles are the most popular instant noodles in Thailand. They come in small packets, larger packets, in bulk and, of course, in cardboard cups that can be taken to school or work and eaten as a delicious meal after adding nothing more than hot water.
Mama Tom Yam Geung instant noodles are also incredibly cheap. At only 6 baht (20 cents) for the one-serving pack,  10 baht (33 cents) for the larger-serving pack and 12 baht (40 cents) for Mama Tom Yam Geung instant noodles in a cardboard cup, they're also incredibly cheap (so, please don't buy these noodles from scam artists on EBay charging $35 for a pack of six cups!).
I like all flavors of Mama noodles, but my favorite is the Tom Yam Geung flavor. I often eat them straight out of the packet or cup with just hot water and the included spices added. I do, however, also add other ingredients occasionally to make them even tastier. If you're looking for a way to make Mama Tom Yam Geung instant noodles even more delicious do what I do:
1. Pour enough hot water into a pan to cover three small packets of Mama Tom Yam Geung instant noodles and heat to a boil. When the water comes completely to the boil, add the dried noodles.
2. Pour in the spices that come with each pack of noodles and stir.
3. After two minutes of cooking, add half a head of raw, washed cabbage, stir and cook for another minute.
4. Finally, add 12-20 medium-sized frozen (or fresh) shrimp to the pot and cook for another minute.
That's it.
Ladle the Mama Tom Yam Geung noodles into bowls (will make enough for 4 people) making sure each bowl has equal amounts of cabbage and shrimp. And serve.
By the way, this way to make Tom Yam Geung instant noodles is more filling, adds better nutrition in the form of cabbage and shrimp and, drunk with a cold beer, is a wonderful lunch or evening meal. Try it sometime.