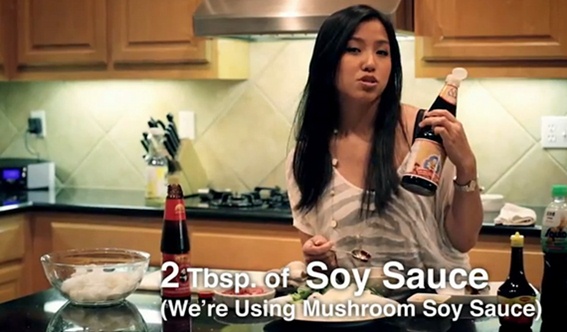 Have you ever eaten Pad See Ew (Phat Si Io) in Thailand and wondered how to make it? Well now you can, by following this excellent How to Make Pad See Ew video from Hot Thai Kitchen aka Pailin Chongchitnant.
Pad See Ew, just in case you're not sure, is a Thai dish consisting of stir-fried rice noodles, Chinese broccoli, some type of meat, chicken or tofu and egg. It's relatively simple to make (compared to many Thai dishes, that is). can be ordered all over Thailand and it's absolutely delicious.
In fact, Pad See Ew is often my 'go to' dish when I have no idea what to order in a restaurant in Thailand, or If I feel like cooking up something relatively quickly at home.
By the way, once you've watched Pailin's How to Make Pad See Ew video, don't forget to subscribe to her Hot Thai Kitchen YouTube channel as well if you want to learn how to make good Thai food.
She has some excellent videos on how to make all kinds of Thai food, she's a natural teacher, and she's extremely specially awesome as she not only goes through things step-by-step but tells you why she's doing what she's doing, and what will probably go wrong if you don't.
I rarely cook in Bangkok as it's so cheap to buy food at street side stalls or in restaurants but even I can make Thai dishes following Pailin's easy directions and, if I can, that means you can too.