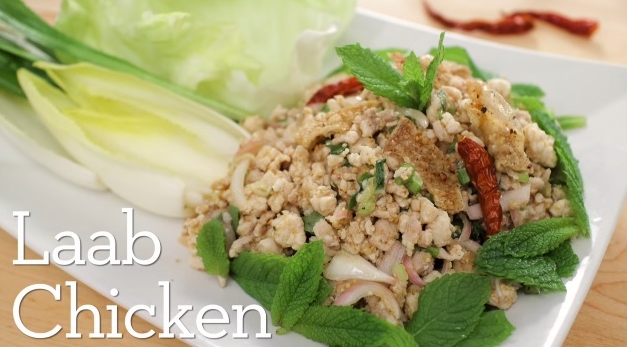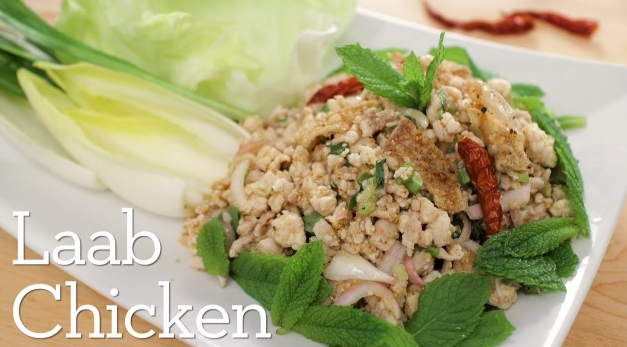 In the 14 years I have lived in Thailand, I have eaten a huge number of Thai dishes. So many, in fact, I would guess I have probably eaten at least half of what Thailand has to offer.
But my absolute favorite Thai dish, before I moved to Thailand and even after 14 years of living here, is Thai Laab Gai (also often written as Larb Gai). It's a spicy Thai chicken salad that I could pretty much eat until it comes out of my ears. (And also Laab Moo, which is the same salad but made out of pork instead of chicken).
Laab Gai is a northern Thai dish. It is also cheap to buy the ingredients for, incredibly easy to make, lovely and spicy and one of the most delicious dishes in Thailand. You will find it served in restaurants all over the world but, to me, none compare to the Laab Gai I buy in Bangkok. Or to the dish I make myself at home.
Here is how to make Thai Laab Gai the way I do. Just don't be surprised at what a surprisingly easy dish it really is.
Ingredients for Laab Gai
300 g ground chicken

2 Tbsp water or unsalted chicken stock
1 Tbsp + 2 tsp fish sauce

1 small shallot, thinly sliced

1 kaffir lime leaf

2 Tbsp lime juice

Dried chili peppers to taste

2-3 Tbsp toasted rice powder

4 leaves sawtooth coriander and/or 6-8 sprigs cilantro, chopped

1 green onion, chopped

⅓ cup mint leaves, roughly torn if large

Crispy chicken skin 
How to make Thai Laab Gai
Put 3 tablespoons of raw sticky rice into a frying pan and add a kaffir lime leaf. Toast the rice until it is a deep brown.
Put the toasted rice into a mortar and pestle or a coffee grinder and grind it into a gritty powder.
Roast your chili peppers in the oven for a few minutes and then grind them.
Chop your chicken into small pieces with a large cleaver.
Put your chicken into a frying pan with a few tablespoons of water, and add the fish sauce.
Stir the chicken until it is cooked, making sure that it does not clump into one big piece.
Add the shallot and let it wilt in the heat of the chicken.
Add the lime juice, and mix everything together. Then add the toasted rice powder and the chili flakes.
Finally, add the green onions, coriander and mint.
Serve the laab gai on a platter with large pieces of raw cabbage and green onions. Eat. Yum.