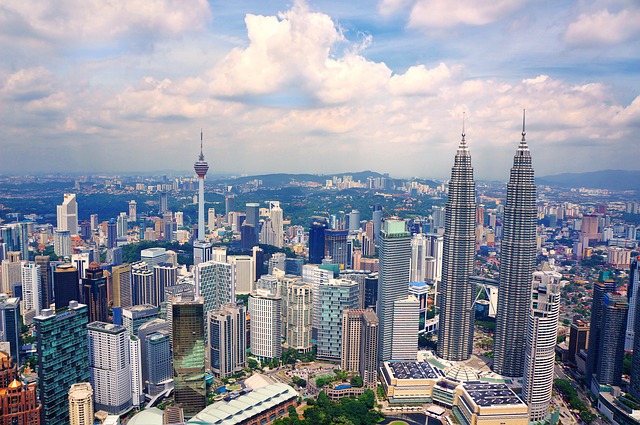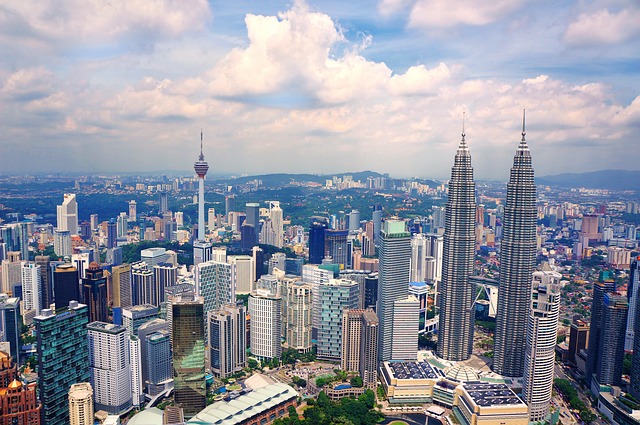 Kuala Lumpur (KL) is my second favorite city in the world behind Bangkok, Thailand, so I visit it several times a year. Kuala Lumpur is a relatively inexpensive city anyway but, if you know what you're doing, you can see Kuala Lumpur on a budget and still have a fabulous time. If you want to visit Kuala Lumpur, but don't want to spend a lot of money, follow these easy tips and see KL on the cheap.
Get a Cheap Hotel in Kuala Lumpur – To really see Kuala Lumpur on a budget requires finding a cheap hotel. Hotels in KL are usually more expensive than Bangkok, which means getting just an average 3-4 star hotel can cost you more. One of the biggest outlays on any trip is your hotel so, if you can get a cheap but still nice hotel, you'll save a lot of money. The best location for the cheap hotels in KL is Chinatown.
Here you'll find a great selection of small and larger hotels starting as low as $28 a night. I recommend Hotel China Town Inn, located right on the famous Jalan Petaling street, with rooms as low as $29 a night – plus it's clean, well taken care of, and the staff is lovely. Or how about Swiss Cottage Hotel. Their rooms often go for less than $20 a night, yet the location and quality of your stay will be excellent.
Or, if you don't mind having a tiny room without a window (and I never did, as I've now stayed here six times) Cube Hotel is in a great location and one of the cheapest places in KL but still clean, comfortable, each room has a private bath and a flat screen TV and with very friendly staff.
Or, check out Asia Rooms.com, where you can look at tons of hotels in KL and sort them in order of price.
Eat Cheaply in Kuala Lumpur – Your second most expensive outlay on a holiday is eating. Luckily it's easy to eat on a budget in KL as there are so many cheap choices. You can eat at one of the cities many street stall restaurants (the ones around the day and night market in Chinatown are excellent and cheap). Food courts in the city's many shopping malls are also great choices.
My favorite food courts are in KLCC shopping mall – an upscale mall but with cheap food at the two huge food courts. A Chinese, Greek, Italian, Indian food set with drink runs as low as $4 and it's a lot of food.
Also, visit Sungei Wang Plaza shopping mall – it's huge, next to the monorail train and has hundreds of cheap restaurants both Malaysian and international.
Avoid Taxis and Take the Train and the Monorail – Kuala Lumpur has an excellent public transportation system, so there's no reason to take taxis, which are expensive in KL. The monorail runs through one part of the city and starts at only 40 cents a trip, with the underground train (also running above ground to half of the stations on the line) going through another large part of the city.
You can take trains out of Kuala Lumpur to see some of the area's famous tourist attractions and, again, for a mere few dollars. Even coming in from the airport you can catch the KLIA Ekspres, which is $12 one-way and only takes 28 minutes from the airport to the city center. By taxi, you will pay a lot more and the trip can take up to two hours if traffic is bad.
Related: Top 5 Best and Cheapest Things to Buy in Kuala Lumpur
Shop at Chinatown's Jalan Petaling Famous Street Market – If you're looking for cheap shopping, you can't beat Jalan Petaling street market. The market opens in the morning and stays open until around midnight. You'll be able to buy souvenirs, t shirts, bags, knock-offs, food, DVDs, running shoes, football shirts, silk – you name it, they sell it, and at prizes 25% of other places in Kuala Lumpur.
Shop at Sungei Wang Plaza Mall and Bukit Bintang Mall – These are two enormous shopping malls side by side with connecting aisles from one mall to another. In the eight-plus storeys, they sell everything you could ever want and more.
I've bought electronics for a good price, DVDs, clothing, shoes, toiletries and cosmetics, had a haircut, got a manicure, bought fresh cut fruit, and even found a shop selling imported British chocolate.
Plus, with the hundreds of restaurants and cafes to choose from, you can literally stay here all day.
Go Up the Petronas Towers – If you want to see Kuala Lumpur on a budget, but will allow yourself one splurge, then that should be to go up the Petronas Towers.
Formerly the world's tallest building, tickets to go to the bridge half way up the towers used to be free, but are still only $19 per adult ticket and $12 for kids. As the views from there are truly spectacular, and learning about how the bridge was built is interesting, I always recommend the Petronas Towers as anyone's one big splurge in KL.
Pick up tickets in the basement of the KLCC mall early on the morning you want to go, or book them ahead of time online. Just make sure you get there early if you pick them up, as it's first-come-first-served, and all tickets for the day are normally gone by 10am.
Kuala Lumpur is one of the nicest cities in Asia, with incredibly friendly people, awesome food (if you love Indian food, you'll love KL!), nice hotels, huge shopping malls and an excellent transportation system.
To see Kuala Lumpur on a budget isn't difficult. Follow these easy tips and you'll find you can see KL on only a few dollars a day.