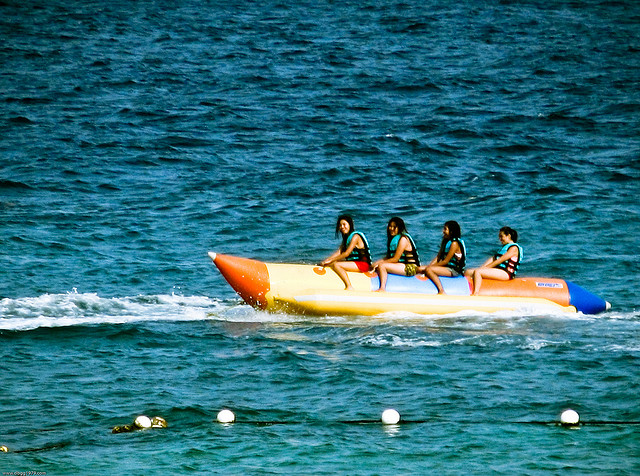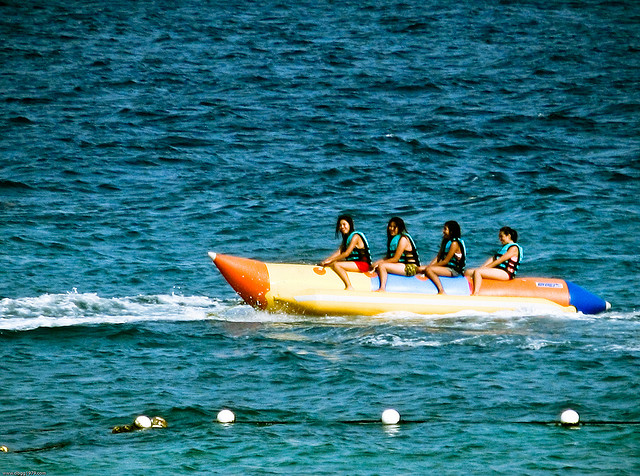 How to stay safe and injury-free on a beach holiday in Thailand
Every year, foreign tourists on a beach holiday in Thailand are injured or killed when they participate in behavior that puts their safety in jeopardy. Whether it's going off with men they don't know or driving a rented motorbike when drunk, some of their injuries or deaths could have been avoided.
Now, Thailand is one of the safest countries in the world, especially for foreign tourists. However, no matter how safe a country is, if you participate in risky behavior you increase your chances of injury or death — even in the Land of Smiles.
That is why, if you are planning a beach holiday in the Land of Smiles, while of course I want you to have fun, follow these tips to help you stay safe and injury-free on a beach holiday in Thailand. If you do, you're almost guaranteed to have a wonderful vacation without serious injury or loss of life.
1. Don't drink too much — Common sense, of course, but as alcohol is cheap in Thailand, millions of tourists every year drink far too much. Being drunk causes them to participate in behavior with strange men they wouldn't normally do, only to be sexually assaulted or raped. Being until you are falling down drunk is not. In any country.
2. Don't do or sell drugs — Every year, tourists on a beach holiday in Thailand think because of the relaxed atmosphere it's fine to sample or sell the local ganja. It's not. Thai drug laws are extremely strict, as the several hundred foreigners now in Thai jails for years can attest to. Thailand even has the death penalty for certain instances of selling drugs, and Thai police often go undercover at beach parties to root out the offenders.
3.Drive safely on rented motorbikes – Many tourists rent one of the thousands of motorbikes available at Thai beach resorts each year, and then bop all over the island riding them. While renting one is fine, always wear a helmet and drive slowing drunk makes them think they are invincible and that it's fine to hop on the back of a rented bike with their equally-drunk friend.
Related: Top best beaches in Thailand, white sands, crystal clear water and lots and lots of fun
Drinking alcohol in moderation is fine. Drinkly,. Be particularly attentive if driving on the left-hand side of the road is not normal for you, and don't ever drive drunk.
Thailand has a serious problem with drunk drivers so, even if you are not the one riding your motorbike drunk, other people may be. Due to this, it's usually better not to ride your rented motorbike at night, when most drunk-driving takes place. Take a taxi or tuk-tuk to a local bar or nightclub instead. They're cheap and available everywhere.
4. Be careful at full moon parties — Going to a full moon party is the "in" thing on Koh Phangan. Full moon parties start on the beach in the early evening and go on until dawn. There is a lot of drinking and crazy behavior, which sometimes ends up in fights, stabbings or rape.
If you do go to a full moon party, drink in moderation, don't take any illegal drugs (Thai police are often in the crowd), and don't leave with men you do not know. Incidences of rape and sexual assault of tourists is on the upswing at the full moon parties. Don't become one of the statistics.
5.Don't swim in the ocean at night — Thai beaches are beautiful, especially at night. After a few drinks, many foreigners think nothing of going into the ocean and taking a midnight swim. In places like Phuket, Pattaya and Koh Phangan, however, currents can be deceivingly strong.
Every year foreigners are drowned after going swimming at night (see video at the side of this article about the drowning of 21-year-old American university student Joshua Shane, who went for a late night swim). In Phuket alone this year, at least eight tourists have drowned.
Save your beach swimming for during the day when lifeguards are around, or swim at night in your hotel swimming pool.
These few tips may sound like common sense, but you may be surprised at how many hundreds of thousands of foreign tourists in Thailand completely ignore them when the alcohol, the relaxed atmosphere and the lovely Thai smiles kick in.
Follow some basic common sense on your beach holiday in Thailand and you'll arrive home happy and safe, and will still have had an absolutely fabulous time.