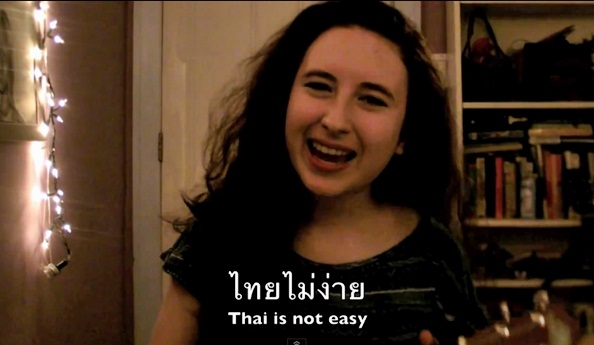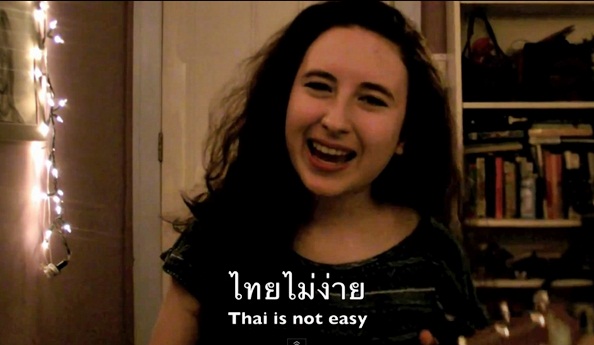 There's another video going viral in Thailand. Called 'I Don't Speak Thai (But I Try)' it's a song in Thai sung by an American woman called Maggie Rosenberg. She lives in Brooklyn, New York. She sings and plays the ukulele with her friend in a duo called 'We Sing Happy Songs' and she's able to sing songs in Thai (and a couple of other languages, by the look of it).
The song I Don't Speak Thai (But I Try) was written by Maggie herself and sung solo, with just Maggie and a ukulele. It's cute, it's funny and it's a very catchy song.
Check it out below. And, of course, sing along if you CAN speak Thai!