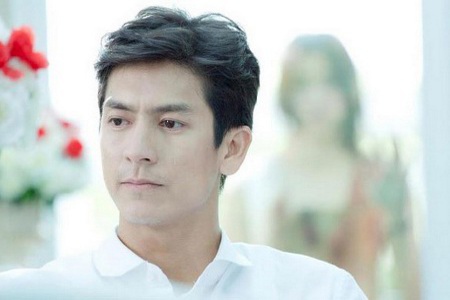 I Miss U (Rak Chan Ya Kid Tung Chan – รักฉันอย่าคิดถึงฉัน) is yet another new movie releasing in Thailand this month — this one a horror/romance (I always think these are an odd combination, and Thailand does a lot of them – and does them well, I might add).
The latest horror romance directed by Monthon Arayangkoon, I Miss U (Rak Chan Ya Kid Tung Chan), tells the story of Bee, a young woman who has just graduated as a surgeon. Bee meets Thana, a doctor whose fiancee was killed in a car accident two years before. Thana loved his fiancee so much he can't let her go, so much so that, as he starts to become close to Bee, his fiancee begins to appear to Bee — but as a ghost.
Thai ghost stories always freak me out, and this one looks like a particularly scary one. There's something that's just so much more frightening about Asian ghosts than western ones. Every time I see a Thai horror movie, I sleep with the lights on for days afterwards.
I Miss U (Rak Chan Ya Kid Tung Chan) stars Apinya Sakuljaroensuk, Jessadaporn Pholdee and Natthaweeranuch Thongmee. It opens in theaters in Thailand on June 14, 2012. You can catch it at Major Cineplex Paradise Park, Major Hollywood Chang Watana, and numerous other theaters around Bangkok, and in various other cities around Thailand.
Meanwhile, watch the video trailer below — this one has English subtitles too.