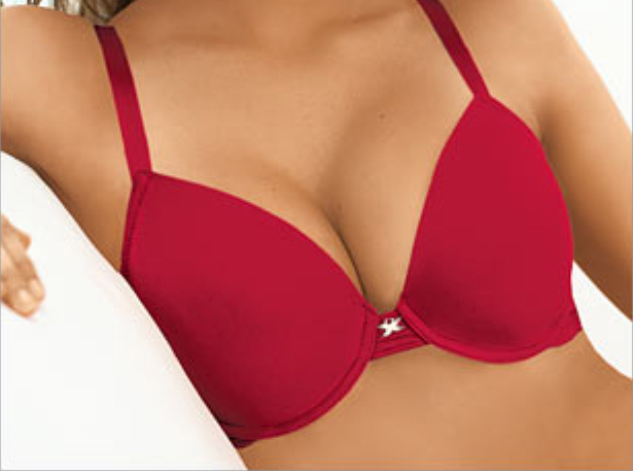 When you have large breasts and you live in a country like America or England, one thing you may not always think about is if you will be able to buy clothing (and bras) to fit your big boobs if you ever find yourself in an Asian country.
In most European countries, buying clothing for bigger breasted women is just like it is in the USA – easy. But, if you ever end up somewhere in Thailand, you might find the reality is a little different. Even in the most western-style department stores.
In Thailand, most Thai girls have either small breasts or, pretty much, flat chests. If you wear a bra size anything above a 34 B then, you are going to find it difficult to buy bras that fit you.
Plus, even if you find a bra that will fit your cup size, because Thai girls are so tiny and have such narrow backs, the bra might hold your boobs but the band will be so tight you will feel like you have been forced into a vise.
The same thing applies when you try to get a shirt that fits you correctly. Sizes in Asia are completely different than the same sizes in the US. A size L in Asia is often a U.S. size M or sometimes even size S.
So, if a shop keeper tells you he carries 'big size' and forks out an XL t-shirt, do not be surprised if you have problems getting it past your chest.
One woman I know, who has size 36 D breasts, tried to buy an XL shirt at a market stall in Thailand. The shop keeper very politely took her aside and told her, "ONE of your boobs won't fit in this shirt, so there really is not much point trying it."
If you do plan on spending any time in Thailand, therefore, it is probably prudent to bring things like correctly fitting bras and shirts with you when you come.
Especially if you are planning on working in Thailand, make sure you also buy work shirts in your home country that fit your breasts.
After all, there is nothing worse than being forced to go to work every day, in Bangkok's steamy heat, wearing a shirt that is just too tight.