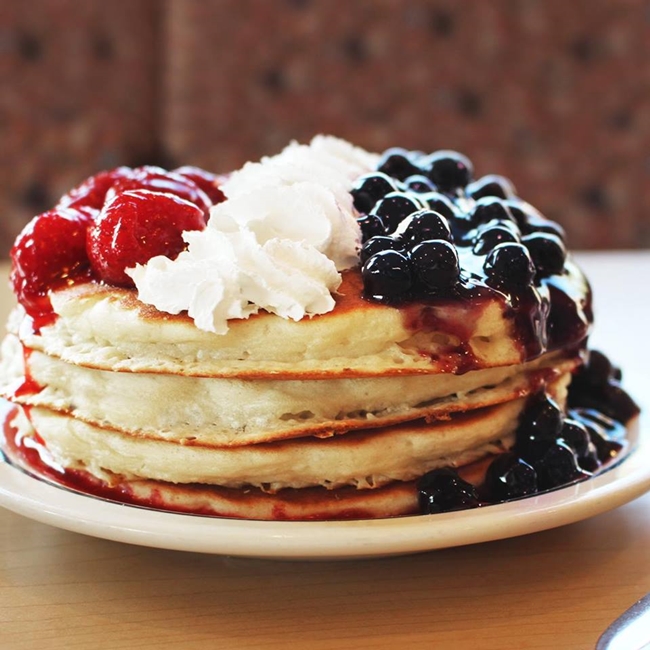 IHOP opens first branch in Bangkok, more coming soon
As American chain restaurants continue to invade Bangkok, the latest arrival is the U.S. breakfast specialist IHOP. Famous for its pancakes, waffles, hash browns and omelettes, Bangkokians will now be able to try them for themselves.
Thais and non-Thais who have eaten at IHOP in the U.S. will also have that pleasure in Bangkok.
So where has IHOP opened in Bangkok?
At Siam Paragon, of course. After all, that is where all the American chains seem to head first.
As for the IHOP Bangkok menu, if you have eaten at IHOP in the U.S., you will see a few old favorites here, although the menu is nowhere near as large as a typical American restaurant.
There are still the usual sandwiches (B240), omelets (B170) and pancakes (B180-195 depending on the flavors and toppings), crepes (B195), waffles (B195) and French toast (B170-195), however, and we may see more dishes added depending on how popular the restaurant becomes.
IHOP won't be open 24 hours like most American locations either, but instead will open when Siam Paragon does from 10am and stay serving meals until the mall closes at 10pm, so you can eat any meal there just like you would in America.
And, if this branch of IHOP is incredibly crowded, don't worry. There is another one opening on another floor at Siam Paragon in the next few months.
Yep, apparently they think they are going to be very successful so they are planning ahead. And, they are probably correct. So you can expect a few more branches popping up around Bangkok soon would be my guess.
Meanwhile, you will find the first Bangkok branch of IHOP on the Ground Floor of the Siam Paragon Mall next to Siam BTS sky train station. When I was there, it was packed, so expect a wait.