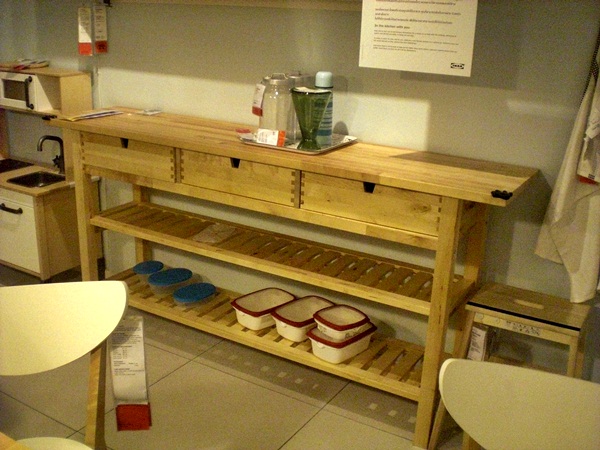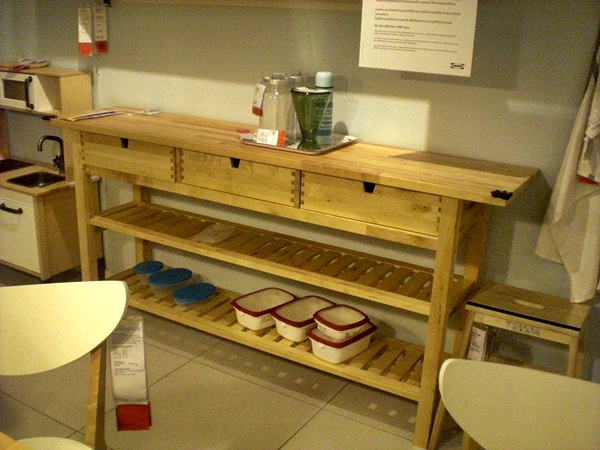 Is Ikea in Bangkok, Thailand cheap or not?
Thailand's first Ikea store opened in Bangkok a couple of years ago. Not being a particular fan of Ikea, as I think much of what they sell is low-quality for not always a cheap price, I haven't bothered shopping there. Until last week, that is, when a Thai friend asked if I wanted to go to Mega Bangna. Ikea, of course, is one of the three anchor stores at Mega Bangna, so a trip to the mall meant a trip to Ikea.
Two hours later, we left Ikea having purchased not much more than a couple of minor items (I picked up 10 computer batteries for 99 baht ($3) and a packet of Chinese-made kitchen towels (four for 99 baht), and my friend bought a couple of cheap plastic kitchen utensils). Why did we not buy more?
That's because, just as I expected, Ikea still sells low-quality products for a not particularly cheap price and I don't like cheap quality products in my home. In fact, with the amazing shopping already available in Thailand, there's absolutely no need for me ever to set foot in Ikea in Bangkok again. Thank God.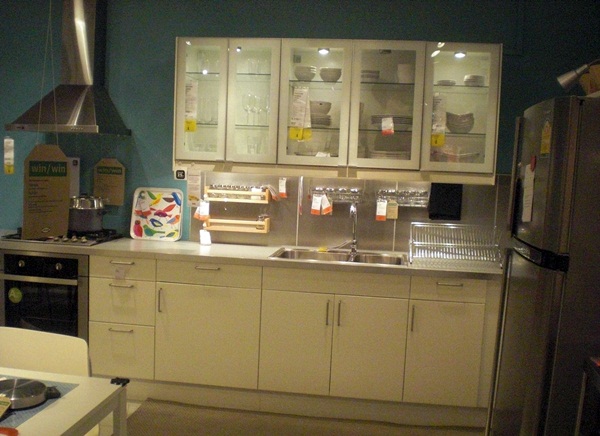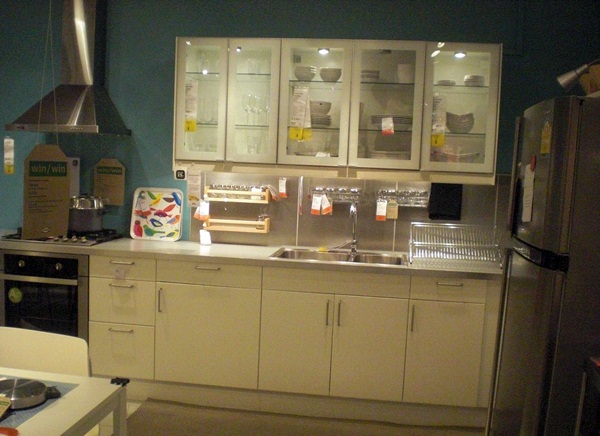 Shopping at Ikea in Bangkok versus buying Thai-made products
Think about it. Thailand produces some of the most beautiful hand-made products in the world. Thai craftsman also make every type of furniture you can possibly want — bedroom, kitchen, living room, kids room, family room – and as prices in Thailand are already low for superbly high-quality products, why on earth would you pay the same price at Ikea for a cheap piece of junk that will fall apart in a couple of years?
Case in point, when I bought my sofa in Thailand, I bought one that was made by a local Thai company. It cost me just over 10,000 baht ($340). was made to my specifications and it is fabulous quality and beautiful to look at.
Last weekend, I checked prices on similar sized sofas at Ikea in Bangkok. When you factor in that you have to buy the sofa shell at one price and then pay extra for the cushion covers that make the sofa the color and the fabric you want it to be, a similar sofa at Ikea was more expensive.
Then factor in that you have to put the damn thing together yourself and, seriously, why on earth would you buy furniture at Ikea in Bangkok when there are so many Bangkok furniture stores selling gorgeous products at a fraction of the price? To anyone who likes high-quality products or doesn't want to pay a high price for a cheap piece of junk, it makes absolutely no sense.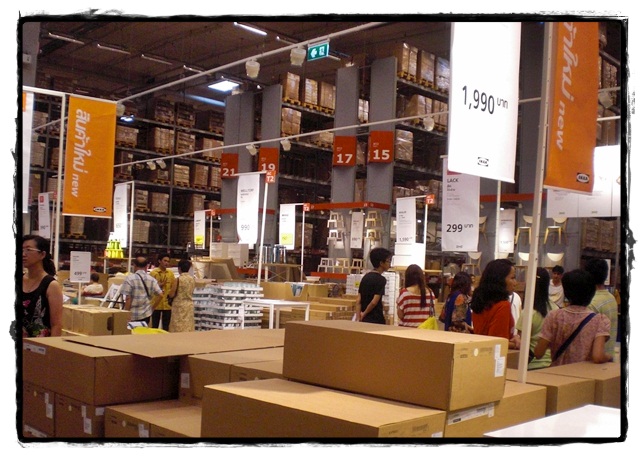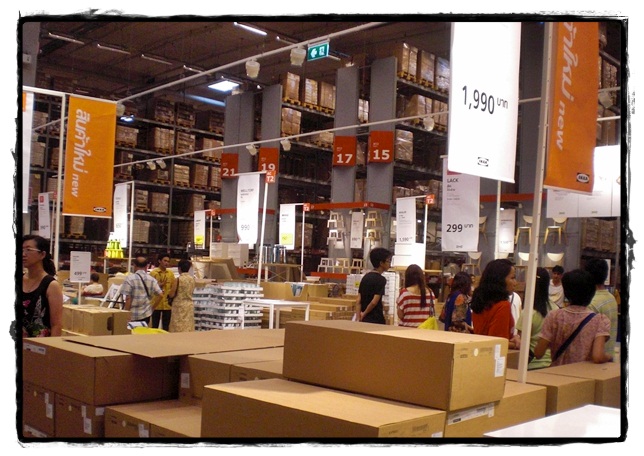 Ikea in Bangkok has high delivery charges
One of the things I love about buying larger items in Bangkok is it is rare to pay delivery charges. I've bought heavy things from Central Ladprao, Index Living Mall, Chatuchak Weekend Market, Big C (my exercise bike) and several furniture stores and not once have I ever paid a delivery charge.
At Ikea, however, after you've spent as much on a cheap piece of junky furniture that you would spend on a high-quality piece at any of the above mentioned furniture stores in Bangkok, Ikea then charges you for delivery. And their delivery charges are not cheap.
Ikea also has a terrible reputation world-wide for being able to deliver anything on time, so even if you do pay for delivery you may not end up with the item you want in the time frame you want it.
So, is Ikea in Bangkok worth shopping at?
I'd say "Hell, no" if I wasn't so polite. Okay…..I'm saying it anyway. Hell, no. They sell cheap quality products that mainly arrive unassembled, so you then spend hours putting them together yourself. The quality of many Ikea products in Bangkok is sub-par compared to similar Thai brands and, to cap it off, they'll whack you with a delivery charge if whatever you buy won't fit into your car.
I love seeing new places so I'm happy to say I've now shopped at Ikea in Bangkok. I won't, however, be going back. Not when there are literally several hundred thousand stores in Bangkok that are closer to my home and all selling higher quality products than Ikea.