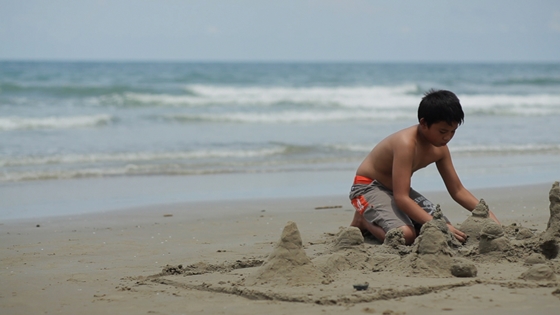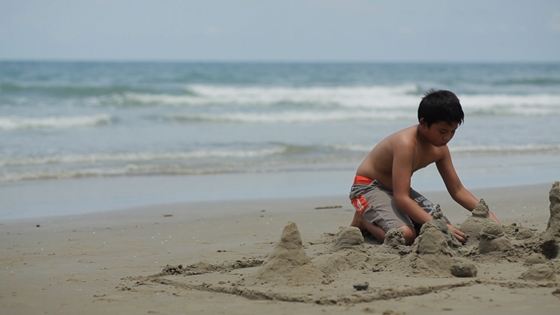 A new Thai movie, In April The Following Year, There Was a Fire will be releasing in Thai movie theaters in July. It's getting a wide mixture of reviews as it seems to have little plot, and is simply a vignette of scenes from the director's life. The cinematography, however, does look beautiful and how the movie has been put together in such an artistic way is quite unusual for Thai movies.
The movie In April The Following Year, There Was a Fire ( สิ้นเมษาฝนตกมาปรอยปรอย (Sin Maysar Fon Tok Ma Proi Proi – roughly translates to Like Raining at the End of April) had its international debut in Holland at the International Film Festival Rotterdam 2012, and was well received.
It ostensibly tells the story of Num, a construction foreman who has left his family upcountry to work in Bangkok. Because of the political problems Thailand had during April, 2010, Num suddenly loses his job as much of downtown Bangkok shuts down due to massive political demonstrations. So he decides to go back home for a friend's wedding and to visit his family. While there, he sees a girl he used to be in love with and, when talking to her, begins to reflect on his life and where it was or wasn't going.
The film has present, future and past all mixed together but, in effect, is really more about the life of director, Wichanon Somumjarn than it is about Num. It's Khun Wichanon's first feature film so, for that alone, should be worth seeing as it's always nice to encourage the work of a new Thai director, especially one not going in for the usual Thai ghost stories or slapstick comedy.
In April The Following Year, There Was a Firerefers to the fires that were started around Bangkok by anti-government protesters. It stars Jinnapat Ladarat, Saeree Pimpa and Uhten Sririwi and opens in Thailand on July 5th, 2012.