Inbound flights to Thailand have been banned until June 30th The Civil Aviation Authority of Thailand announced on their website today, with no international flights allowed into the country until at least that date.
The exception is flights that are humanitarian in nature, medicine or relief flights, cargo aircraft, repatriation flights and any flights that may have an emergency or technical problem.
This, of course, as part of the Thai government's Emergency Decree due to the coronavirus (COVID-19).
That means, if you had a vacation planned to Thailand before that date, your airline or travel agent should now be canceling it and refunding your money.
It also means it is probably not a good idea to book a vacation to Thailand that will arrive in the Land of Smiles any time before September at the earliest.
After all, depending on how the government reacts to the coronavirus in the next six weeks, it is possible a ban on all international flights into Thailand could extend even beyond June 30th.
With many airlines and travel agents having problems issuing refunds due to the enormous number of requests already, unless you can afford to lose money spent on a vacation to Thailand, it is probably a smart move to hold off booking one until the Thai government has decided to reopen the country's borders.
And until it appears the country's borders will actually remain open.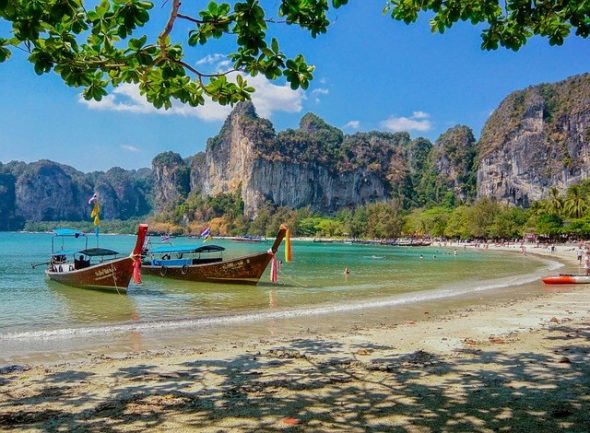 Sadly too, an extended ban on international flights into Thailand is going to cause an even bigger hit to Thailand's tourism industry than is already occurring.
A tourism industry which is already in freefall due to the Thai government's Emergency Decree, lockdown measures and ban on international tourists.
As the Thai tourism industry has contributed approximately 20% to Thailand's GDP in recent years, the additional month ban on international flights will not only hit businesses involved in tourism even harder than they have already been hit, but the entire country's economy as well.
Meanwhile, one also has to wonder how long the government of Prayut Chan-o-cha  can remain in power under these circumstances.
Especially as coronavirus cases in Thailand are low (only 3,025 as of today– putting Thailand at #70 on the list of countries with coronavirus cases) and deaths from the virus (56) are far lower than the number of people that usually die of the flu each year.
Yet, even with these low numbers, Prayut's government is still insistent on keeping this country-wide flight ban in place.
With a large percentage of Thailand unable to work due to the complete absence of tourists, a sizable number of people not able to get the 5,000 baht a month government handout they were promised, and many Thais now worrying about not being able to pay rent or buy food, it may not be long before the government begins to have problems of its own due to internal unrest.
Video: You won't be able to see this view from a plane landing at Suvarnabhumi Airport for at least another six weeks