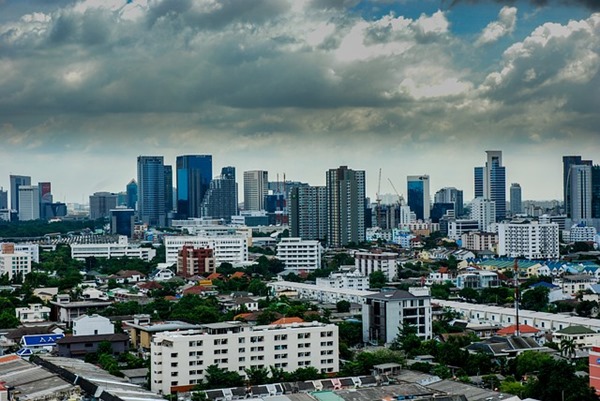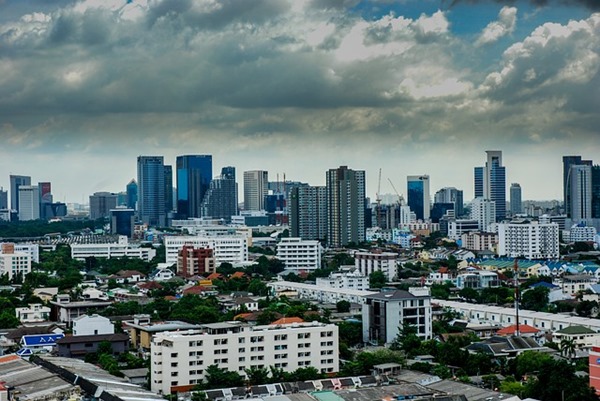 One of the questions I see over and over again when reading social media is if Thailand is a good country to move to in 2020?
After all, it is a country hundreds of thousands of people have already moved to, including myself. Some do eventually leave, but a large number stay.
Why do they stay, and is Thailand still a good country to move to?
Personally I, and most of the non-Thais I know that have lived here for years, still believe Thailand is a wonderful country to live in.
Sure, it has its problems, but find me a country that does not.
When you look at the positives versus the negatives, however, I have traveled and lived all over the world and I have yet to find a country I like as much as Thailand.
The cost of living
While the cost of living in Thailand is more expensive than when I moved to Bangkok in 2002, compared to most places in the west and many other places in Asia and the Middle East, it is still a cheap place to live.
Come on, how many other countries do you know where you can rent a large one-bedroom apartment in a nice building in the capital city for less than $400 a month? Especially when that apartment is often in a building with a swimming pool and, in my case, with weekly maid service too.
Food too is inexpensive, both eating out and shopping at the supermarket. Entertainment can be cheap or expensive, depending on what you want to do, and even going out for a few drinks with your friends a couple of times a week certainly won't break the bank.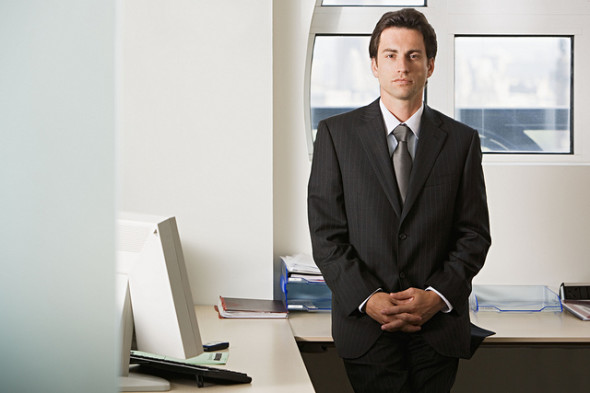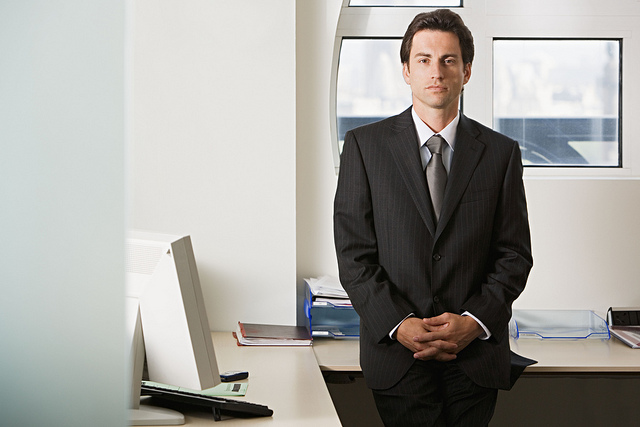 Getting a job is not difficult
If you are willing to teach English, have some technical skills that are marketable, or you have other skills that could be useful to a Thai company, you will find it easy to get a job in most areas of Thailand. Particularly in Bangkok and Chiang Mai.
I taught English my first eight years in Bangkok, and I was never out of a job for longer than three days if I wanted one.
In most cases, it meant applying for a job one day and being asked "Can you start tomorrow?" by the Thai administrator desperate for an English teacher for their school.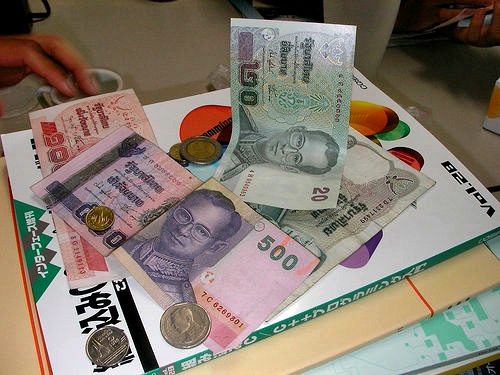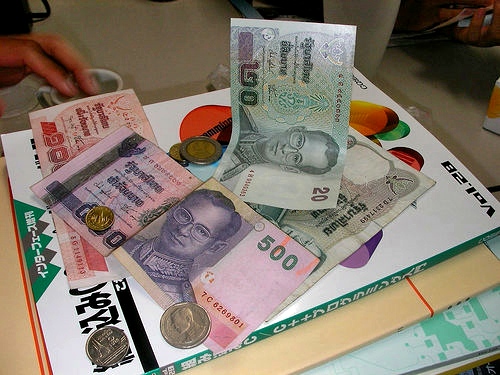 Salaries are good
Do not let other people persuade you salaries are poor in Thailand for non-Thais. In most cases, they are not.
Sure, if you want to teach English, do not have any experience and don't have a university degree, if you can get a job at all you will be paid the lowest salary possible for a non-Thai (and that will still be more than most Thais doing the same job). That would be the case anywhere in the world for someone without a degree or experience.
With a degree and some experience, however, you can expect to be paid well in most jobs. Extremely well if you arrive in Thailand on an expat package.
Even without an expat package, it is possible to make a good living in Thailand and to save money.
For instance, my first teaching job in Bangkok came with a salary of 55,000 baht per month, plus a 3,000 baht housing allowance, plus health insurance, plus eight weeks paid vacation.
That 58,000 baht (approximately $1,935) in the Thai economy is worth about $4,840 in the American economy. Taxes in Thailand are also much lower than in the U.S., and there is always after-school teaching for extra money if you want it.
In my first years in Bangkok, I lived in a lovely apartment, took taxis everywhere, ate in restaurants at least once a day, sometimes twice, traveled once a month and still managed to save over $500 a month.
Every month.
The weather is beautiful
Thailand is a good country to move to if you like nice weather, as it is beautiful all year round.
Yes, it is hot, and yes, there is a rainy season.
The heat you get used to and rainy season simply means it might rain for an hour a day. Then it clears up and goes right back to being hot and sunny.
I have lived all over the world, yet never lived anywhere with weather as beautiful as in Thailand.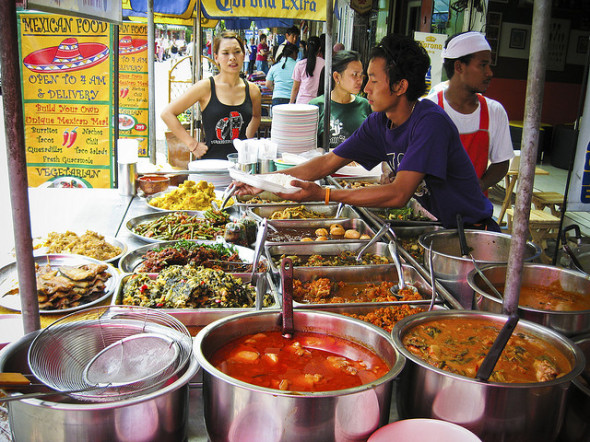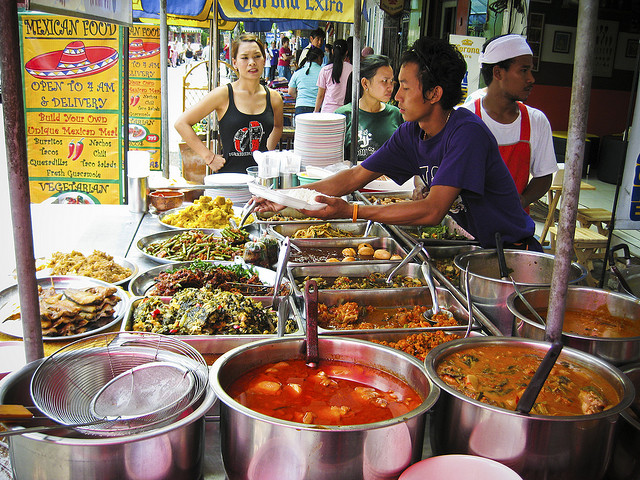 The food
Thai food is incredible.
From buying lunch at a food stall for 40 baht ($1.30) to meals at some of the best five-star restaurants in the world, and everything in between, you will find it much more affordable than most other countries.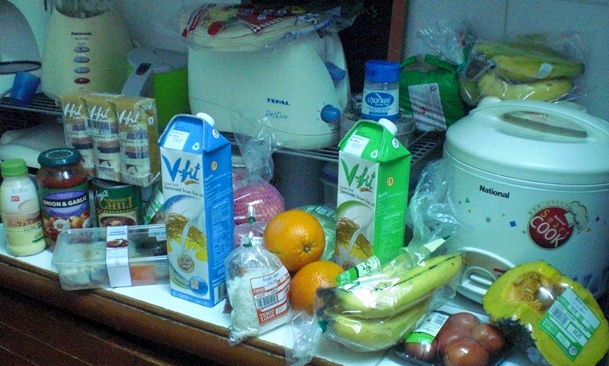 Hence why, no matter what time of day you go to a shopping mall or anywhere else with a lot of cafes and restaurants, they are packed with Thais.
Eating out is affordable, the food is superb (in 18 years in Thailand I have eaten maybe five poor meals) and the service is usually excellent.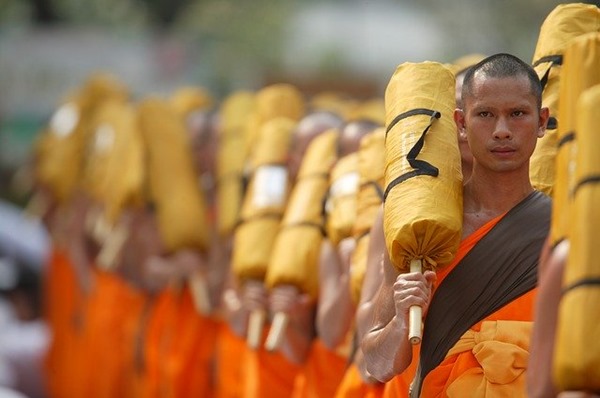 The culture
Even 18 years after I arrived, I still find Thai culture fascinating.
From stunning temples in every neighborhood, to monks walking around early in the morning asking for alms, to Thai music festivals, to Thai dancing, to Muay Thai kickboxing, to the museums, the art and the history — Thai culture is unlike any other I have ever experienced, and has such a depth to it .
A depth you will usually only find in Asia.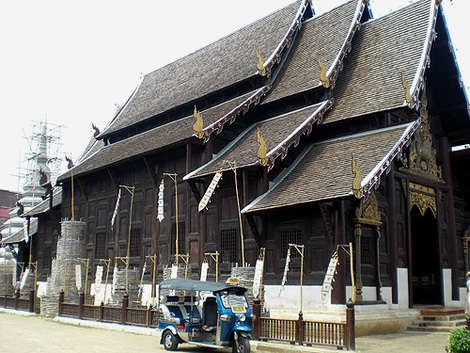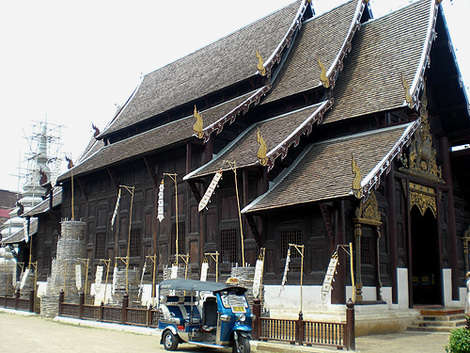 Thais are proud of their culture, and so they should be.
In fact, if you love to experience a different culture in all of its rich facets, a culture that is markedly different than your own, then Thailand could definitely be a good country to move to for you.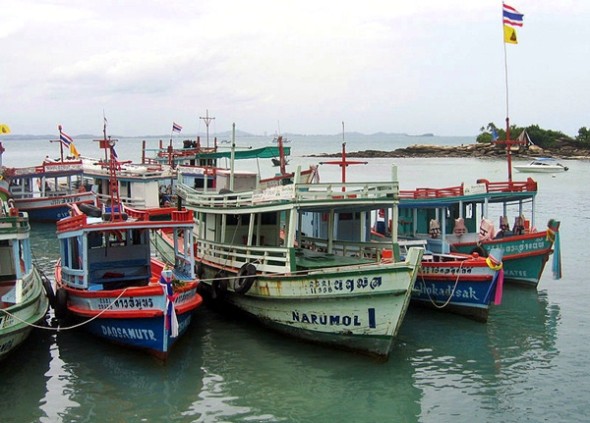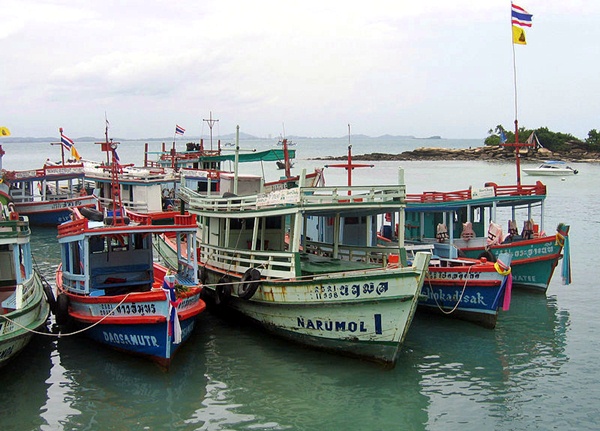 The traveling
Thailand is one of the easiest and cheapest countries in the world to travel around.
Budget airlines fly all over Thailand and to neighboring countries as well, and prices are cheap.
It is easy to hop on a bus, a train or a boat and soon be in Phuket, Chiang Mai, Mae Hong Son, Pattaya, Chiang Rai or Koh Samet.
All modes of public transportation are not only affordable, but they usually leave several times a day. That means it is not only cheap to travel, but convenient too.
Add to it that you can stay in a lovely hotel on the beach or up in the mountains for less than $50 for two nights, and the rest of your weekend away may cost you $20, and it is no wonder I travel most weekends when I can.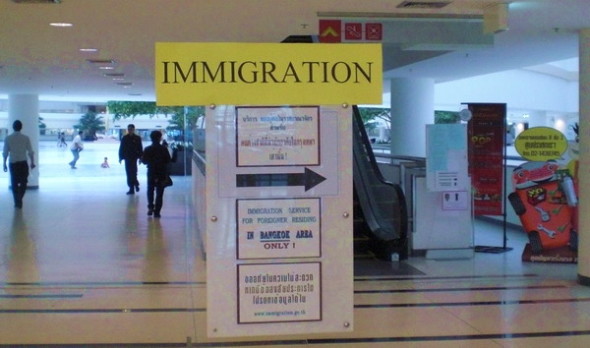 The stability
Now, this is a funny one as you will often hear farangs (the Thai world for 'white foreigner') complain Thailand is an unstable country to live in. This is usually due to the tight visa restrictions, the inconvenience of getting a work permit and, if you want to retire here, the hoops you may have to jump through to get a visa to be able to do so.
The secret is, once you have done it the first time, it is simple to repeat every year after that. Besides, when it only takes a few hours, what's that compared to being able to live in one of the world's most beautiful countries?
For me, I renew my work permit and visa once a year, and I report every 90 days that I am still living at the same address. These are really the only two things I have to do.
As you can now do the 90-day-reporting online from the comfort of your home, that is a minor five-minute inconvenience every few months.
Other than that, as long as you have the right visa, enough money to satisfy Thai requirements if you are retired, and make sure to keep up on renewing the things you have to renew every year, it really is a stable country to live in.
Yes, the political situation is not particularly stable, and hasn't been for decades. In reality, though, that does not affect most non-Thais living in Thailand in any way.
I have lived in Thailand for 18 years and, no, I have not found it particularly difficult to do so.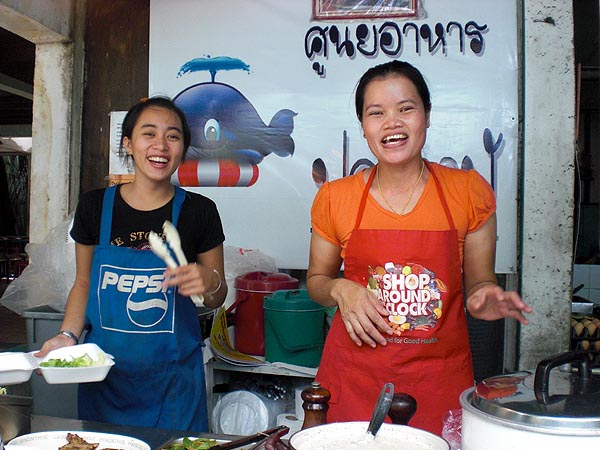 The Thais
The vast majority of Thais are lovely.
From the ones who are fluent in English to the ones who speak three words or no words, almost all the ones you meet will do everything in their power to make sure you feel welcome, happy and safe.
Thais smile all the time, even though it does not always mean they are happy. They are not aggressive people, like people are in some other countries, and they rarely lose their temper.
Living among the Thais is like living nowhere else in the world and, once you do, you will find it difficult to leave and to adjust to life elsewhere.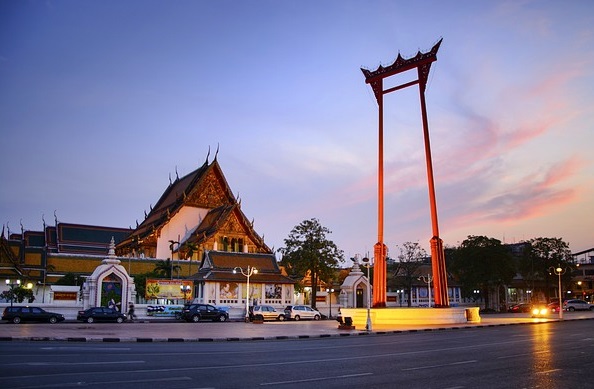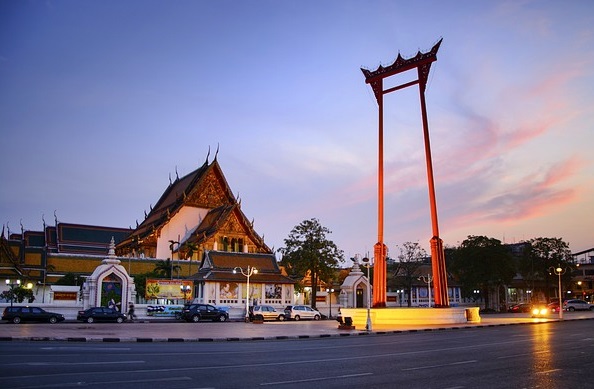 Is Thailand a good place to move to?
For me, it was the best and, 18 years later, it still is the best.
I am grateful every day for the opportunity to make a good living, to live in a comfortable, safe and affordable place and to be surrounded by people who are friendly, smiling and helpful.
I love the weather, Thailand is one of the world's most beautiful countries so you cannot beat the travel, and Thai food, and the shopping are incomparable anywhere else.
Is Thailand a good place to move to in 2020?
In my many years of living here, I have only met a handful of people that did not thing so. And, honestly, they had their own problems that would likely make living anywhere not a particularly great thing to be doing.
And so, I will leave you with this. And yes, that's just Krabi. Just imagine what the rest of this beautiful country is like.