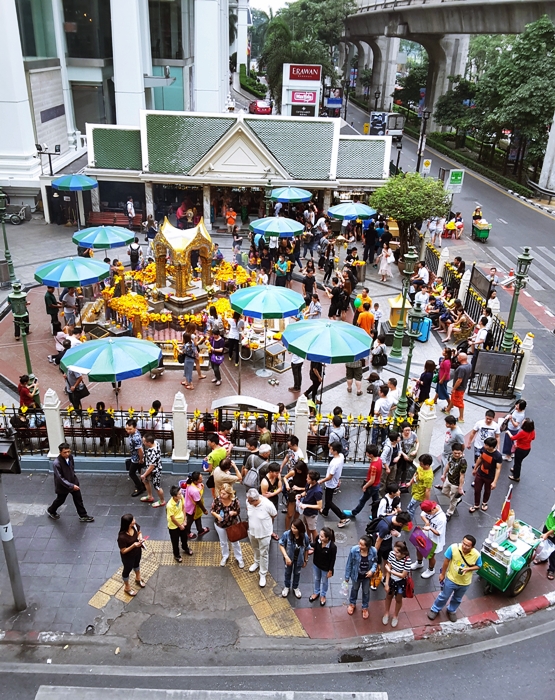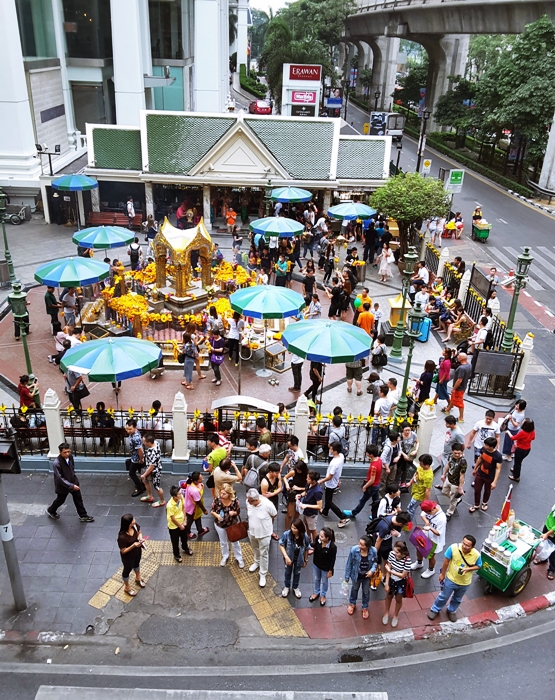 The Erawan Shrine in Bangkok, Thailand was sadly in the news last August after a bomb went off inside the area. Twenty seven people were killed and more than 120 people were injured. An investigation uncovered the fact that it was likely a Turkish ultra-nationalist organization called Grey Wolves that carried out the bombing, in retaliation after Thailand deported a group of suspected Uyghur terrorists back to China instead of allowing them to travel on to Turkey for asylum.
Now, tourists planning on a trip to Thailand are still asking is the Erawan Shrine in Bangkok safe to visit in 2016?
So I'm here to tell you, yes, visiting the shrine is completely safe. In fact, a few days after the bombing, the Erawan Shrine was reopened to tourists and locals, and has been open ever since. And, yes, it is just as popular as it always was. In fact, here we are in 2016, and you would never even know something terrible happened here.
I was down in the Chidlom area of Bangkok last week, and took the opportunity to spend a couple of minutes taking photographs of the Erawan Shrine as I always think it's lovely to watch people paying tribute there. In the few minutes I stood there, hundreds of people entered the Erawan Shrine grounds and left, and everything was calm, safe and completely peaceful.
If you too visit the Erawan Shrine or Chidlom area of Bangkok in 2016, this is also what you will experience and see.
Bangkok is an incredibly safe city, and the Erawan Shrine is one of its safest and most conveniently located tourist destinations.
To get there, take the BTS sky train to the Ratchaprasong (Rajprasong) area of the city and get off at Chidlom station. The shrine is right next to the station in the middle of one of Bangkok's most popular shopping areas. Enjoy.