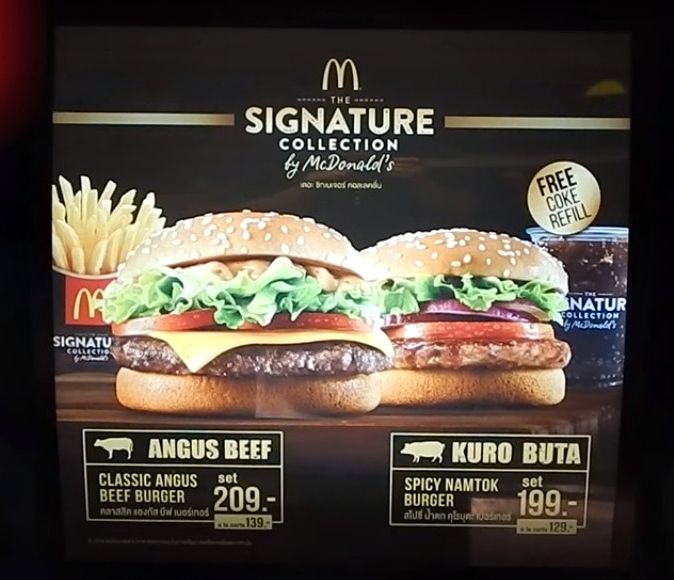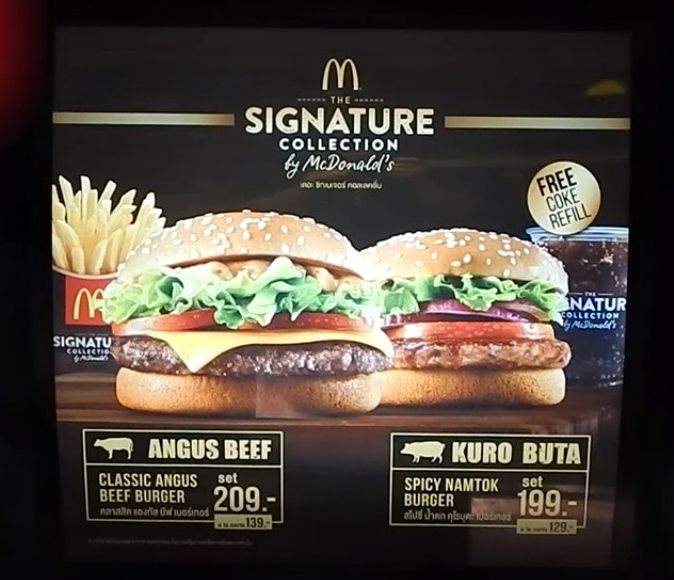 Ordering the spicy namtok burger at McDonalds in Bangkok
I have not been a lover of McDonalds food for several years so, even in Bangkok when I am craving western food, McDonalds is not a place I would usually go.
That being said, many Thais and non-Thais living in or visiting Bangkok love eating at McDonalds. Especially as they serve foods and meals you will not find in a McDonalds in any other country.
Foods like the McDonalds spicy namtok pork burger, for instance. A Kurobuta pork burger I have seen on the McDonalds menu, but have never tried.
That is why, when I came across this new video from the excellent YouTube channel EatSleepBangkok, I wanted to showcase it here on Tasty Thailand.
[AdSense-A]
Especially as EatSleepBangkok always does superb reviews of the food he eats, I thought it was well worth pointing you in the direction of his video.
So, if you find yourself at a McDonalds in Bangkok and interested in their spicy namtok pork burger, you will know more or less what to expect.
Is the McDonalds spicy namtok burger worth eating?
According to EatSleepBangkok, the burger and the fries are nothing more than 'average', although he did think the pork burger was a decent amount of meat for the price, and thought the spicy sauce added a little bit of a 'kick' to the meal.
As I have eaten at many of the places he has reviewed in the past, and agreed with just about all of his assessments of the food at them, I have to believe him on this as well.
As for price, the McDonalds spicy namtok burger is currently 199 baht for a set. That is the equivalent of around $5.63, and gets you a burger, large fries and a Coke. You also get a free Coke refill.
Remember, though, 199 baht in Bangkok is pricey for a meal. Particularly as you can get an excellent Thai meal at a food stall anywhere in the city for 60 baht or less.
If you do like western food, though, and are craving a McDonalds burger while in Bangkok, watch EatSleepBangkok's review of the spicy namtok pork burger in the video below.
It may be something you would like.
Related: You can order McDonalds 24 hours a day in Bangkok and, yes, they will deliver