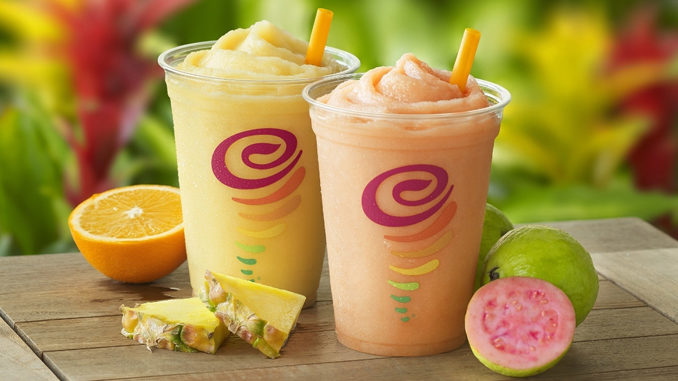 Jamba Juice opens first location in Thailand at Siam Square, Bangkok
California-founded and now Texas-based Jamba Juice has just opened its first juice bar in Bangkok. The shop is located at Siam Paragon, and serves the usual Jamba Juice array of juice-based drinks and smoothie bowls.
Typical smoothies at the juice bar include the Strawberry Dream (strawberries and bananas), and Mango A-Go-Go (mangos, passion-fruit mango juice and pineapple sherbet).
Prices begin at 110 baht for a basic 12oz Jamba Juice smoothie. Super-blend smoothies, with their added superfood ingredients, are more expensive.
Jamba Juice's freshly squeezed juices are 140 baht for 12oz, and energy bowls like the Island Pitaya Bowl (pineapple juice, bananas, strawberries, mangos, pitaya, flax seed, granola, chia seeds and honey) are 180 baht for a 12oz bowl.
Prices which, while definitely high for Thailand, are actually not too bad for the quality of the smoothies and smoothie bowls that you get.
Jamba Juice juices and smoothie bowls are an excellent snack, but are also a fabulous meal substitute if you are trying to get healthy and lose weight.
When I lived in California, I used to buy one of the larger-sized Jamba Juice smoothies every day for lunch. By just drinking a smoothie every day instead of eating a full lunch, and doing my usual exercise program, I lost 8 kilos over a 10-week period.
Not bad when I got to drink something delicious that I really liked as well.
If you are interested to try Jamba Juice in Bangkok, check out their new Facebook page for their latest news, and then head to the ground floor of Siam Paragon to buy a smoothie.