Jan Dara: 2012 Version of Classic Story Hits Movie Theaters in Thailand (Video Trailer)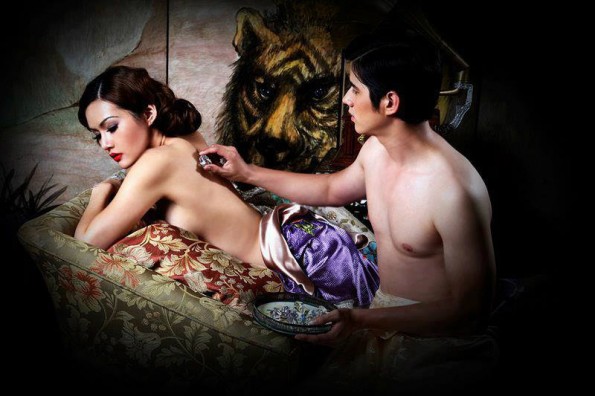 One of my favorite Thai movies has always been Jan Dara, the 2001 movie from a famous Thai erotic novel by author  Utsana Phleungtham.  Jan Dara was quite controversial when it was released in Thailand over a decade ago, as the sex scenes went against Thailand's strict censorship laws.
As Thailand's censorship hasn't improved much, in fact if anything it's worse, that's why I was surprised to see a new 2012 version of Jan Dara released in Thai movie theaters this week — with just as racy sex scenes as the original movie.
The latest version of Jan Dara tells the same story, that of Jan, a boy who grows up in 1930s Thailand in a house where his mother died giving birth to him and where he's hated by his father. The movie follows Jan's sexual awakening, as well as his father's abuse.
Jan Dara is a depressing movie but beautifully filmed and unusual for Thai standards, so well worth seeing.
It's also nice to see a Thai actress, Ratha "Yaya Ying" Pho-ngam, in one of the lead roles as Khun Boonlueang instead of Hong Kong actress, Christy Chung, who was in the original version and who didn't seem quite right for the part.