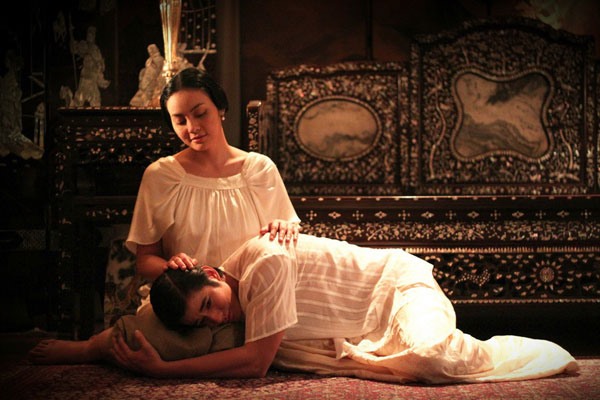 Since I moved to Thailand a decade ago, and began to familiarize myself with Thai culture, one of my favorite Thai movies has been Jan Dara, the 2001 movie based on a famous Thai novel by author Utsana Phleungtham. A movie that has just returned to Thai movie theaters in an updated version.
Jan Dara was quite controversial when it was first released in Thailand over a decade ago, as some of the more explicit scenes went against Thailand's strict censorship laws at the time.
In recent years, however, the country's extremely conservative views when it comes to censorship of movies have begun to weaken, and Jan Dara has shown up on Thai cable TV several times since.
What is Jan Dara?
Jan Dara was written and directed by renowned Thai film director Nonzee Nimibutr (Nang Nak).
The film tells the story of Jan, a young illegitimate Thai boy who grows up in an extremely dysfunctional family in Bangkok, but it centers around a family who is promiscuous.
That, sadly, is what most people who decry the film, and who are usually too narrow-minded for their own good, remember about Jan Dara.
In reality Jan Dara is an incredible study about the nature of families, how having a dysfunctional head of a family, in this case the father Khun Luang, has terrible repercussions for just about everyone in it, and how even those with the best of intentions often get pulled into the madness themselves.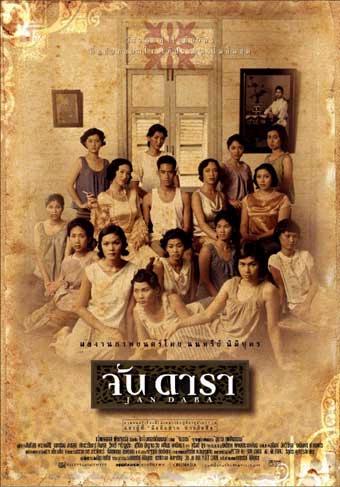 Including Jan, who hates his father for how he treats women but who, by the time he becomes an adult himself, does not seem to be able to stop himself becoming the same way.
The film's pacing and plot development is superb, the performances without exception are excellent, and the cinematography is lush and beautiful.
Jan Dara stars Hong Kong actress Christy Chung as Boonlueang, Suwinit Panjamawat as teenage Jan and Santisuk Promsiri as Jan's father.
The film was critically acclaimed at the Toronto International Film Festival, as well as being well-received at the London Film Festival, the San Francisco International Asian American Film Festival and the Pusan International Film Festival.
It also received Thailand National Film Association Awards for Best Art Direction, and Best Cinematography.
The 2012 version of the film is currently showing in Thai movie theaters and, if you enjoy films on the big screen, now is the time to see it.
If not, Jan Dara is also available on DVD, with English subtitles, at just about any Thai DVD store for 100 baht or less. It is well worth a buy if you have not yet seen it.
The book the film is based on by Utsana Phleungtham is called 'Rueang Khong Jan Darra.  As it came out in 1966, it is definitely dated in its prose but, if you enjoy gothic novels with a darned good story to tell, you may want to pick this up as well.