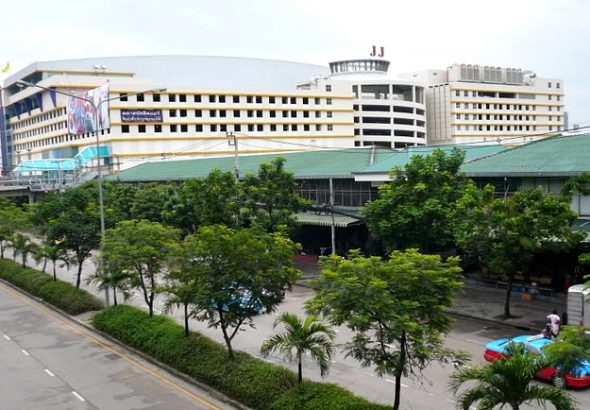 One of Bangkok, Thailand's cheapest malls is JJ Mall. Opened in the last decade, JJ Mall is popular as it is located behind the world famous Chatuchak Weekend Market (also called JJ Weekend Market, hence the name of the mall).
It is a large seven storey mall, with four floors of shopping and three of parking. That means, if you don't come by public transportation, which stops just down the street, you will have no problem parking.
JJ Mall is busy during the week but absolutely crowded on the weekends, with more than 200,000 people visiting it daily. Not surprising really as it is such a wonderful mall.
Where Is JJ Mall Located? – JJ Mall is in northern Bangkok, directly behind Chatuchak Weekend Market, south east Asia's largest outdoor market, and located on Kampaeng Phet II and Kampaeng Phet IV Road.
The mall is easy to get to as public buses stop right outside the front door, taxis and tuk-tuks are parked outside, and both the sky train and underground train systems have stations down the street. (Mo Chit station for the BTS sky train and Kampaeng Phet for the MRT underground train line).
Why Is JJ Mall So Popular? – JJ Mall is popular with both Thais and foreigners for three reasons. It is cheap, they sell just about everything and it is air-conditioned, so is a welcome respite if you are at the outdoor Chatuchak Weekend Market and just cannot handle the heat anymore.
What Can You Buy at JJ Mall? – You name it, they sell it. It is known as one of the cheapest malls in Bangkok but that doesn't mean the quality is cheap. Each floor concentrates on different types of items but there's also a nice mix of products.
You will find hundreds of stalls on every floor selling Thai handicrafts, artwork, pottery, bamboo products, handmade soaps, shoes, clothing, jackets, lamps, books, toiletries, cosmetics, jewelry, gold and silver, furniture – basically, if you're looking for it, they likely have it.
For most items you will find they are similar to the products at Chatuchak Weekend Market but at JJ Mall some stalls are slightly more expensive. However, on a 100 degree-plus Thai afternoon, I don't mind paying 2% more at JJ Mall than I would at Chatuchak (plus you can bargain). Being in the air conditioning makes the extra cost entirely worth it.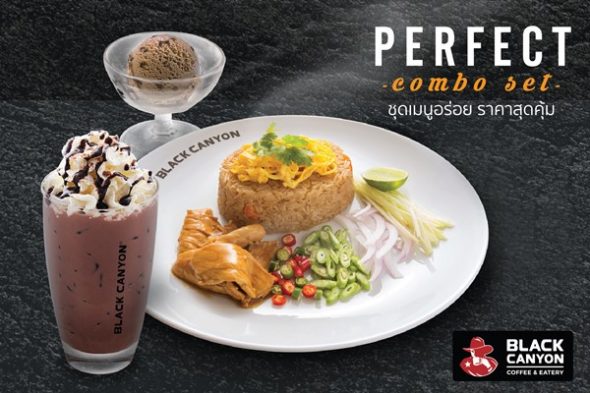 Eating at JJ Mall – Another reason so many people go to the mall is for the restaurants. You'll find everything from Thai to Chinese, Japanese, American, – noodles, rice dishes, sandwiches, pizza, hot dogs, burgers, vegetarian dishes, ice cream, cake, – so many types of food it's hard to make a decision.
Almost all of the restaurants and cafes, too, are of the low-price type, so you can get a great lunch or dinner for less than 150 baht.
My favorite restaurants there are Black Canyon Coffee, Yum Saap and Chester's Grill – all Thai chain restaurants. You will also find more than 100 stalls selling food and drink items scattered all over the mall, if you just want to snack.
I highly recommend the grilled oysters, the som tam (spicy papaya salad), the Thai pancakes and any of the Thai desserts.
Also, if you are looking for cheap food, there is a wonderful food court on the top floor that has a large selection of Thai main dishes and desserts, all cooked fresh while you wait. An average dish here is just over $1.
JJ Mall is a must-visit place for any tourist to Thailand. Unlike the malls in downtown Bangkok that are crowded with tourists, JJ Mall is very much a local mall and it's where the Thais shop.
If you are looking for a real Thai mall experience and not a touristy one, you will love shopping at JJ Mall, and you will save a ton of money while you are at it.
JJ Mall is open Monday thru Friday from 10:30 am to 8:00pm, and on Saturdays and Sundays from 10:00 am to 8:00 pm. Check out the mall's website for more information, as well as for listings of thousands of the items mall shop owners sell.