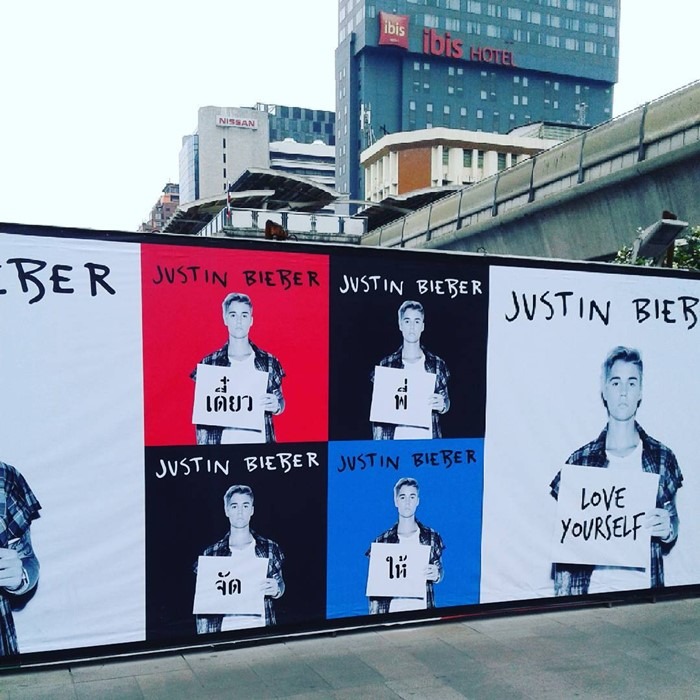 Justin Bieber is currently all over Bangkok. Well, his photo is anyway.
This time, the Canadian pop singer is promoting his new single "Love Yourself" from his fourth studio album Purpose, which came out on the Def Jam label in September.
I took the photograph of the singer holding up signs in English and in Thai from a billboard outside Mahboonkrong shopping mall in downtown Bangkok.
Personally, I am not a fan of him or his music, but you might like it.
Justin Bieber's 'Love Yourself' single release
As for his song, it was an enormous hit for the Canadian singer, hitting #1 on charts in 18 countries including the United States.
Interestingly, Thailand was not one of them.
The song also went on to be certified Gold, Platinum or several times Platinum in 20 countries.
Whether you are a fan of the singer or not, enjoy the new Justin Bieber in Bangkok photo above.