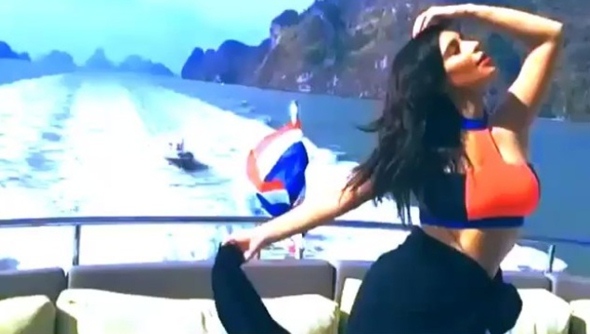 Apparently, Kim Kardashian is in Thailand – at least if the amount of vacuous photographs she's currently posting of herself on her Instagram account are correct.
According to news reports, Kim Kardashian and her boyfriend Kanye West are actually in Thailand with the entire Kardashian clan for a family holiday – a holiday that, so far, is centered around the Thai vacation island Phuket.
Kardashian has also been spotted on Phang-Nga Beach in Phuket having massive amounts of photos of herself taken wearing a bikini. Yawn.
I just wish someone would tell her posing for fashion photographs on the steps of a Buddhist temple is seen by Thais as being completely disrespectful. Seriously Kim. Get over yourself and get a clue.