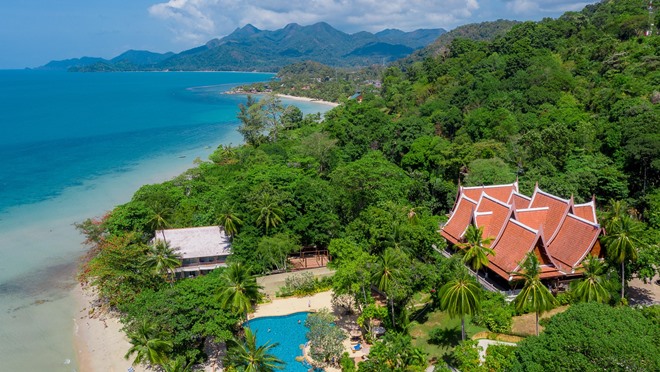 Thailand has some of the world's strictest defamation laws. To the extent that businesses who feel they were wronged with bad reviews will sometimes sue the person who reviewed them.
Such appears to be the case of Sea View Resort, a 156-room hotel on Kai Bae Beach on Koh Chang.
A Thai hotel resort that reportedly has just sued an American expat for leaving bad reviews on TripAdvisor.
Reviews that, if the expat is found guilty of defamation in a Thai court, could cause him to receive a maximum 2-year jail sentence and an up to 200,000 baht fine.
According to Col Thanapon Taemsara of the Koh Chang police, the owner of Sea View Resort filed a complaint saying the American, Wesley Barnes, had 'caused damage to the reputation of the hotel'.
He was also accused of arguing with hotel staff over a corkage fee.
Weeks later, after the hotel owner had contacted police, Mr. Barnes was arrested by Thai immigration police and taken back to Koh Chang where he was subsequently charged.
(NOTE: See the resort's side of the story about the arrest further down in this article, as they insist they only filed a complaint after Mr. Barnes repeatedly left unfair reviews they felt were severely damaging to their business. They also say police requested Mr. Barnes show up to negotiate a settlement — twice — but he did not appear. They stress it was then NOT up to the resort, but up to the discretion of the police as to if he was arrested).
The last review Mr. Barnes left on TripAdvisor claimed the hotel had unfriendly staff, and specifically called out the restaurant manager:
Unfriendly staff, no one ever smiles. They act like they don't want anyone there. The restaurant manager was the worst. He is from the Czech Republic. He is extremely rude and impolite to guests. Find a another place. There are plenty with nicer staff that are happy you are staying with them
According to Tom Storup, the Rooms Division Manager at Sea View Resort, this was the second review Mr. Barnes had left on TripAdvisor.
The first had already been removed by the website as it was deemed to be against their terms of service.
Storup went on to explain:
"We think it is very unfair for that you have chosen to try to give a very negative image of our wonderful resort and our very friendly staff so we would like to shed some light on what made you go this far.

On the day you arrived, you decided together with some friends to have dinner in our Sunset Restaurant and you brought along your own bottle of liquor which goes against our rules, as it does in any hotel or resort I have worked or visited around the globe.

As a standard, for any guest willing to bring their own bottled drinks there is a corkage fee of 500THB which you were informed by a member of our staff. When she informed you about our house rules you dismissed her and used abusive language towards her.

The Food & Beverage Manager decided to intervene for the safety and comfort of our staff and guests who were having a peaceful dinner."
Storup went on to express surprise that, after the hotel felt Mr. Barnes had been treated fairly, he still left two negative reviews on TripAdvisor anyway.
Meanwhile, Mr. Barnes, an American expat who lives in Thailand, is currently out on bail awaiting a court date.
The hotel's side of the story — because there are always two sides!
Of course, as is always the case, there are two sides to this story. This is Sea View Resort's side via Thailand-based blogger Richard Barrow's Facebook account: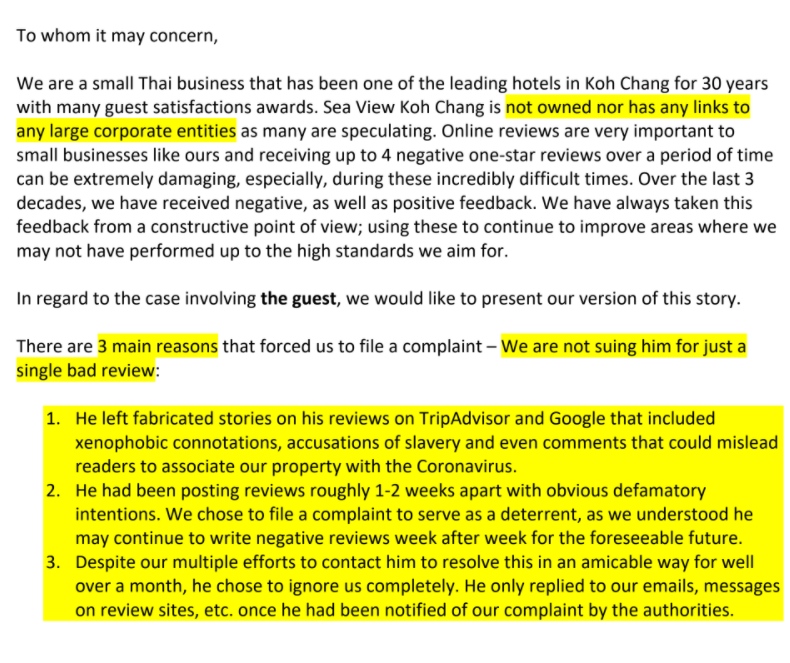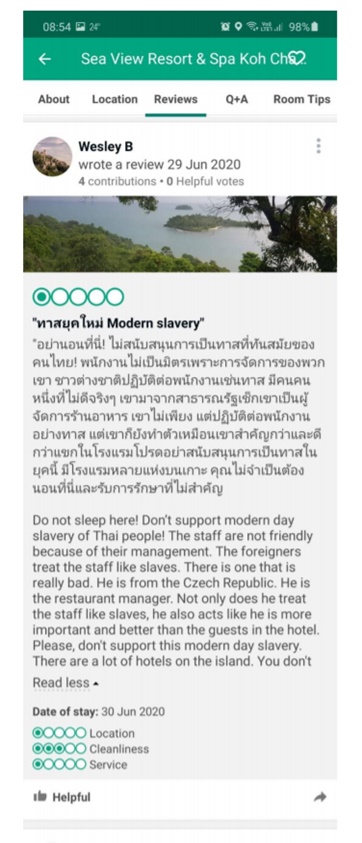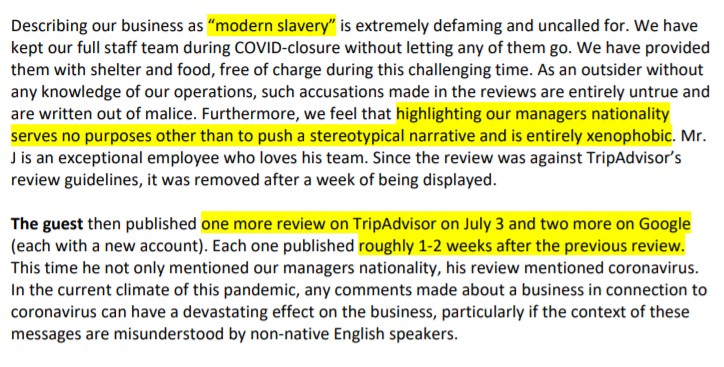 You can read the rest of the Sea View Resort's side of the story via a Google Drive link Richard Barrow has kindly posted.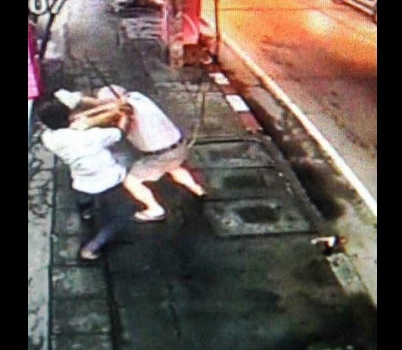 Foreigners behaving badly in Thailand
Of course, Mr. Barnes has not yet been found guilty of anything and may or may not be.
If he is found guilty of a crime after his stay at Sea View Resort, however, he will also not be the first foreigner to behave badly in Thailand and suffer the consequences of doing so — (this American lost his life for being abusive to a Bangkok taxi driver over a 16 baht (53 cents) fare).
Nor, sadly, will he probably be the last.
On the other hand, however, even if Mr. Barnes was abusive to hotel staff and is found to have defamed the resort, the one-sided press the Sea View Resort is currently getting could damage the hotel's reputation much more than Mr. Barnes with his bad review would ever have done.
(NOTE: But do please read the resort's telling of what happened during the initial incident at the resort involving Mr. Barnes, and then his alleged bad behavior afterward. before you make up your mind.
After all, it is difficult to know what you would have done if you were feeling as harassed as it seems the hotel felt they were being).
If you do decide you would like to book a room at Sea View Resort, you will find their website here.