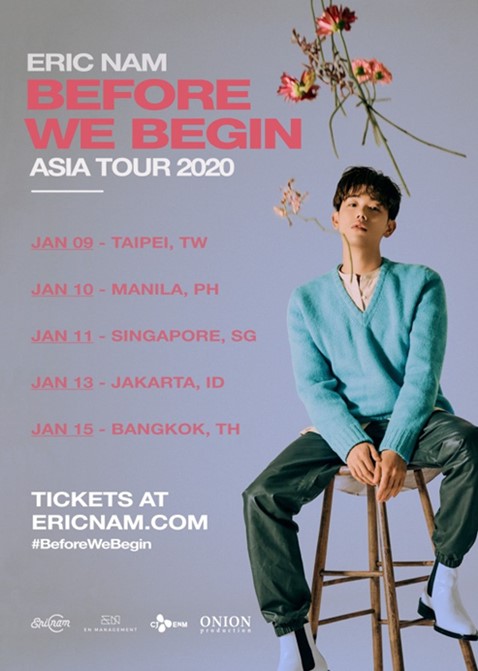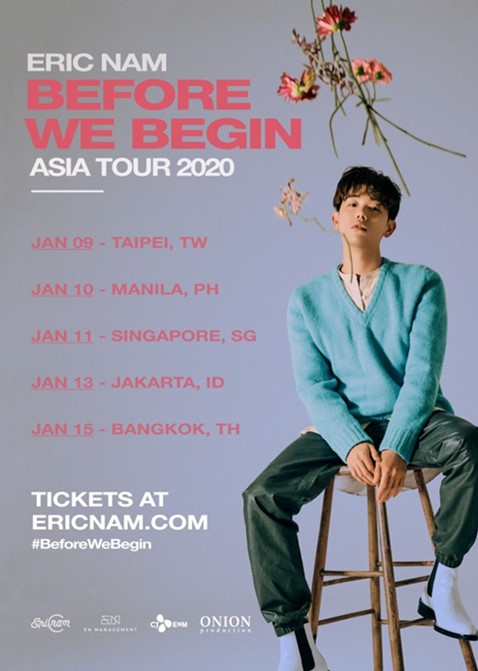 Popular Korean singer Eric Nam is returning to Bangkok in 2020 for a concert at Live Arena RCA. The gig is part of Nam's world tour to support his new studio album, Before We Begin.
It will be Eric Nam's first full concert in Bangkok, and tickets are still available at pretty reasonable prices. Especially as this will be the first time to see many of his new songs live.
Nam is a Korean American singer songwriter who was born and raised in the United States. Initially intending a career in business after he graduated from university in the U.S., after one of his YouTube videos went viral, he was invited to South Korea to participate in the popular TV show Star Audition:Birth of a Great Star 2.
Once he had reached the top five competitors in the show, his future in popular music was sealed as he soon signed a deal with Korean record label B2M Entertainment.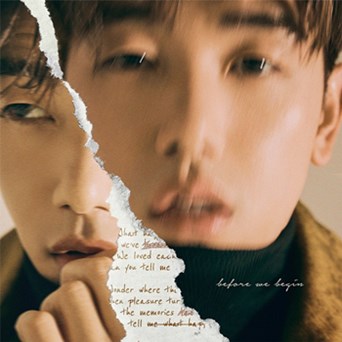 Since then, Eric has been releasing music, hosting TV shows in South Korea, and making a name for himself as a superb interviewer of fellow celebrities.
In his singing career, he has also collaborated with a slew of popular Korean artists, including Amber Liu, Seohyun and Park Ji-min, and international artists like Russian producer and DJ Arty.
Eric Nam's popularity is not just in South Korea, however, as in 2017 he also had three sold-out shows in the United States.
Nam released his current album Before We Begin via the Stone Music Entertainment label earlier in the year.
It is his first English language album, and includes popular tracks 'Congratulations', 'Love Die Young', as well as a new English version of his hit Korean song 'Honestly' — re-titled 'No Shame' in English.
It is that album Eric Nam's Bangkok concert will center around, with song and dance routines never before performed.
Tickets are now on sale for Eric Nam's Bangkok concert.
VIP with Meet & Greet tickets are 4,800 baht. Early entry standing only are 2,600 baht, and General Admission are the lowest price at 1,800 baht. Tickets can be bought at Ticket Tailor.
Meanwhile, to get in preparation for the concert, watch Nam's music videos for new releases 'Congratulations' below and 'Love Die Young' above.