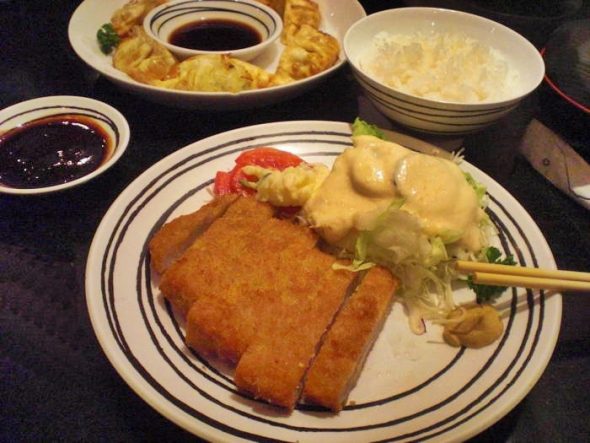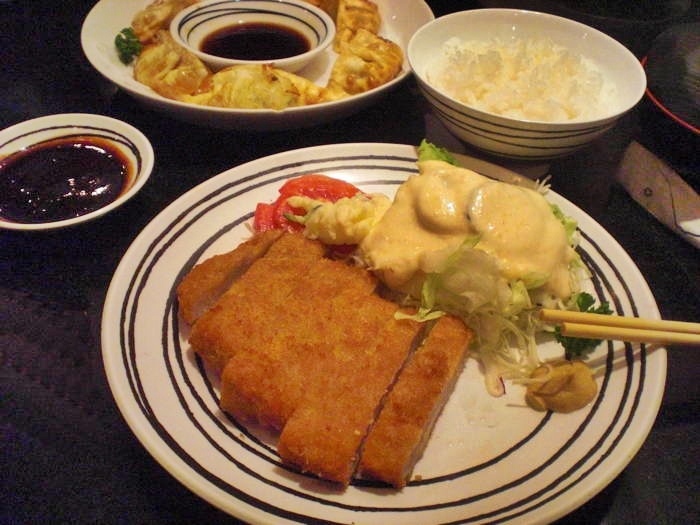 One of my favorite places to stop off to grocery shop and to eat is La Villa at Ari – one of Bangkok's trendy shopping and restaurant areas.  La Villa is a three-storey open air shopping center in northern Bangkok that, in the couple of years it has been open, has become the area's most popular places to be.
Crammed with little shops, restaurants, outdoor cafes and a wonderful imported foods supermarket, La Villa is stylish, fashionable and the place to see and be seen.
Where is La Villa?
One of the reasons La Villa is so popular is its incredible location right next to Ari BTS sky train station.
Unlike other shopping centers, where you might have to walk aways in Bangkok's intense heat, La Villa is at the bottom of the sky train steps, so a perfect stop-off for some shopping, eating or just to grab a coffee.
Eating at La Villa
My favorite thing to do at La Villa is to eat. The center has some of the most fashionable cafes and restaurants in Bangkok, but at prices that are quite low.
Check out Fuji, my favorite Japanese chain restaurant. La Villa has a big one, which is wonderful as there is rarely a wait, service is good and the food is delicious.
Also, don't miss eating at Greyhound Cafe, with its fusion food, or at Ka Nom (Thai for 'dessert'), which not only sells the best Thai custards and pastries, but also has amazing sausage rolls, Chinese deep fried pancakes and a good green curry.
On the second floor, you will find a couple of grill-it-yourself restaurants, which are superb, an American-style pizza place and, of course, 'After You', with desserts that rival anything made in Paris.
Shopping at La Villa
I stop off at La Villa often as they have a large Villa supermarket. Slightly more expensive than a normal Thai supermarket, Villa is attractive to many western and Asia expats as it has a large variety of imported foods.
At Villa, I can buy British potato chips and pork pies, American burritos, peanut butter, frozen dinners and Sarah Lee cakes, as well as Japanese noodles and pickled products. Yum!
La Villa also has a good Boots Chemist (a British company), a sporting goods outlet store, a bookshop that sells English and Thai books and, in the courtyard, you will often find small market stalls set up temporarily and selling DVDs, CDs, t shirts, bags, artwork etc.
Outdoor Cafes at La Villa
Another good reason to visit La Villa are the cool places you can sit outside, drink coffee, grab an iced fruit juice or even eat a full meal, while watching what seems like most of Bangkok walking by.
There is an always-packed Starbucks, Ka Nom has a seating area outside overlooking the courtyard and the main street, Greyhound Cafe has a beautiful patio area and, don't miss the Thai noodle shop on the corner. They sell awesome noodles and have a very cute seating area.
La Villa is on Pahonyothin Road, just down the street from Kasikorn Bank and slap-bang next to Ari sky train station in northern Bangkok. You cannot, and shouldn't, miss it.