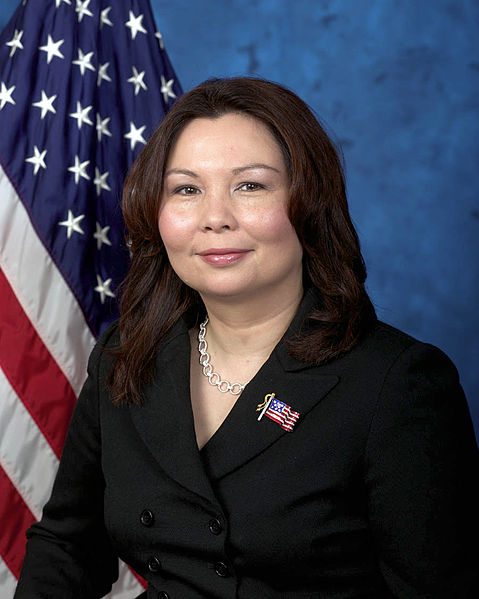 Thais have been thrilled to see the first ever Thai-American get elected to the United States Congress this week when Thai-American, Lada Tammy Duckworth, beat Republican congressman and Tea Party member Joe Walsh to take one of the Illinois seats.
Tammy Duckworth, of course, is not only an American of Thai ethnicity, she is also a decorated Iraq War veteran (Purple Heart) having lost both of her legs in a rocket-propelled grenade attack on the Black Hawk helicopter she was flying.
Ms. Duckworth, however, refused to let her accident destroy her life.
Instead, she learned to walk with two prosthetic limbs and then threw herself full force into campaigning for American political office. She was defeated in the 2010 elections, but came back even stronger to beat an extreme right-wing Republican, whose views on abortion were widely reviled, and to win her first term in the US Congress.
She will be officially sworn into office on January 3rd, 2010.
Tammy Duckworth was born in Bangkok, Thailand to an American father and a Thai mother.
Her family moved all over South East Asia during her younger years and then eventually settled in Hawaii when Tammy was 16 years old. At 43 years old, she is also one of the youngest members of Congress.