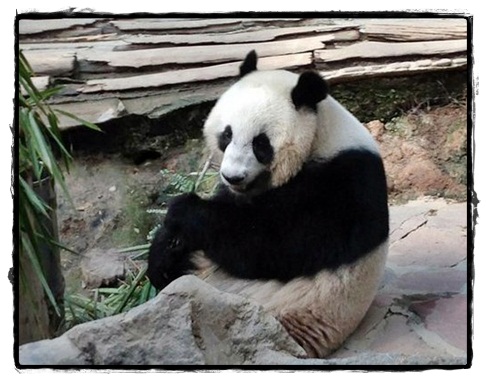 Lin Ping, the Giant Panda that was born in Thailand and currently resides at Chiang Mai Zoo is in the news this week. Why? Because the Thai government has managed to achieve a huge coup (and not a military one this time) by getting the Chinese government to agree to allow Ling Ping to stay in Thailand — for another 15 years.
Under the original agreement with China, Lin Ping was due to leave Thailand and go to live in China at the end of 2013. This is an agreement that is made by all countries who are allowed to have Giant Pandas in their zoos.  However, under a new agreement with China, Lin Ping will leave Thailand early next year to travel to China. There she is expected to find "a suitable mate".
Once the two pandas have bonded, Lin Ping will return to Thailand followed by her mate and both pandas will be allowed to remain at Chiang Mai Zoo for another 15 years. That's five years longer than pandas are normally allowed to remain outside China — yes, quite a cultural coup for Thailand I'd say.
Lin Ping, of course, is one of the most popular animals in Thailand and has been a 'celebrity' since she was born in 2009. Thais will travel a long way to be able to visit Chiang Mai Zoo and, thus, be able to say they've seen Lin Ping.
By the way, if you haven't yet been up to Chiang Mai, Thailand to visit Lin Ping, you really should. She's lovely.
Meanwhile, watch this fun video of Lin Ping 'dancing'.