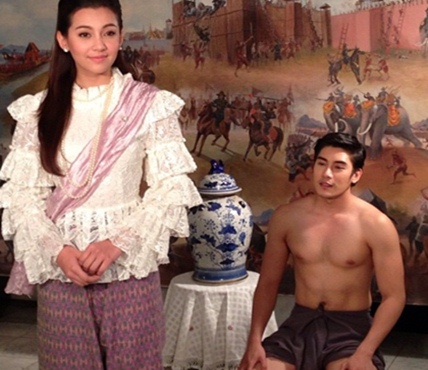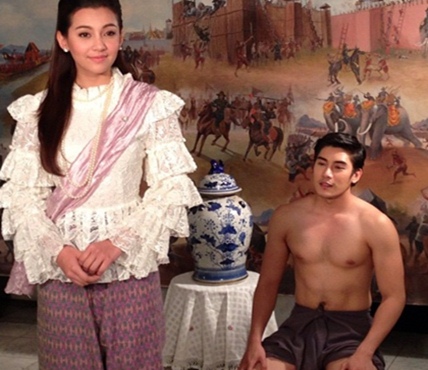 Thailand, get ready for another remake. Yep, just like half the Thai lakorns or movies produced nowadays, there's yet another remake of a famous Thai lakorn on the way, and this time it's 'Look Tard' starring Ken Phupoom and Bella Vanita, being produced for Channel 3.
If you're one of the few in Thailand who has never seen or heard of 'Look Tard', here's a quick synopsis of the story.
Look Tard, which means 'Child of a Slave', takes place during the reign of one of Thailand's most famous kings, King Chulalongkorn at a time when slavery was still legal. Slaves, however, were still freed in certain circumstances or by buying themselves out of slavery,
Ken Phumpoom plays the lead role, Kaew, a child of a slave who falls in love with the daughter of his master, Namthip, played by Bella Ranee Campen. The story centers around Kaew's struggle to get his freedom and to win Namthip's heart.
Interestingly, Look Tard is a period lakorn, which are not always as popular as the more modern-day ones. But, with Ken Phupoom Phongpanu and Bella Ranee Campen, two of the most popular young Thai actors around today, I'm guessing Look Tard will be a hit.
Plus, with Look Tard being a period piece, you do get lots of bare-chested Thai guys to look at, and that's always nice.
No word yet, however, on when Look Tard will air on Channel 3 as filming has yet to begin.