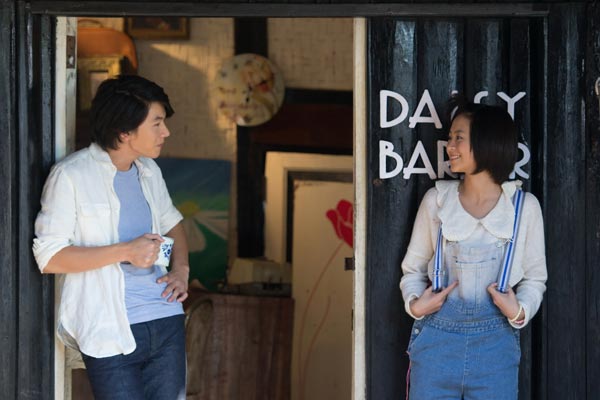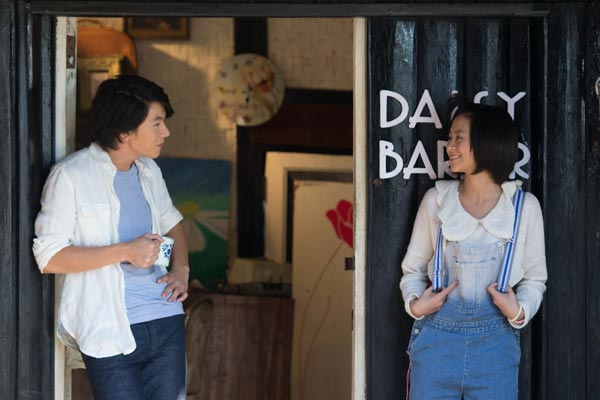 If you like Thai romantic comedies, you might want to check out the latest one to hit movie theatres in Thailand. Called Love In The Rain (Reu Doo Tee Chun Ngao), it stars Chalermpon Thikumporn-teerawong and Tony Rakkan and was directed by Woravej Danuwong whose last film 'Omen' was quite successful in Thailand.
Being a romantic comedy, Love in the Rain, however, is a lot different than Omen, which was a supernatural thriller that did well in movie theatres due to its extremely surprising ending. His latest film isn't like that but it is very sweet.
In Love in the Rain, we meet four young Thais who, when the rain comes, suddenly find themselves falling in love. As some traditional Thais believe "finding love in the rain" is more powerful and more special, the love these four find, of course, must be destiny so why is it all so painful?
It's a sweet movie with some great performances by Chalermpon Thikumporn Teerawong (Friendship) and Tony Rakkan (seen recently in Big Boy), and the cinematography is beautiful.
You can find out where Love in the Rain is showing in your Thailand neighborhood on MovieSeer. Just make sure, if you don't understand Thai, you choose the theatre that's showing the version with English subtitles.
Meanwhile, check out the trailer below. It's cute just, unfortunately, not with English subtitles yet. And, if you love Thai romantic comedies, don't miss 'My Name is Love' either. It's another one well worth seeing.