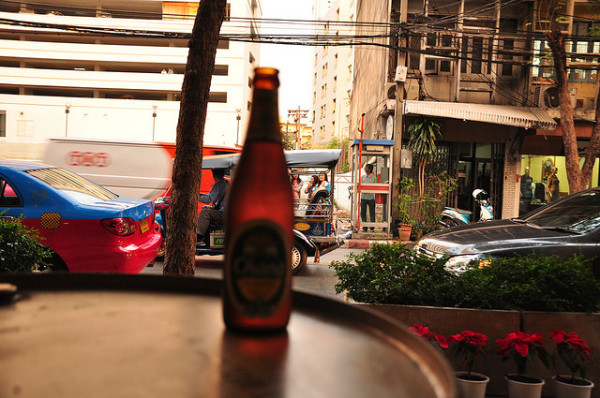 Looking for a cool place to stay while hanging out in Bangkok, Thailand that's also cheap? Look no further than Lub d, a small chain of two youth hostels that was recently named one of the "top 17 coolest hangout hostels in the world" by the British newspaper, The Observer.
Why? Because Lub d is so incredibly cool, check in, and you may never want to leave.
Of course, it is bunk beds and dorm sharing for the most part, but Lub d also has twin and double rooms available. There are ladies' dorms as well as mixed, and even if you are sharing a bathroom, they are sparkling clean.
As for amenities, here is where Lub d really excels.
There is free Wi-Fi internet, a cafe and a bar, a theater, free luggage storage, and a laundry area.
It is all hip, cool and very trendily designed – so much so, it doesn't feel a bit like a hostel but more like a boutique hotel. They also advertise themselves as a party place, so it can be a great place to meet people. Especially if you are traveling alone.
Lub d in Bangkok has two locations (Silom and Siam Square), which makes them perfect for whichever part of the city you need to be staying in.
Room rates at Lub d are great to start with, but they are even cheaper if you book three months in advance with their Early Bird Specials.
Check out Lub d's website for more info. It is as cool as the youth hostels are, and just as cheap.