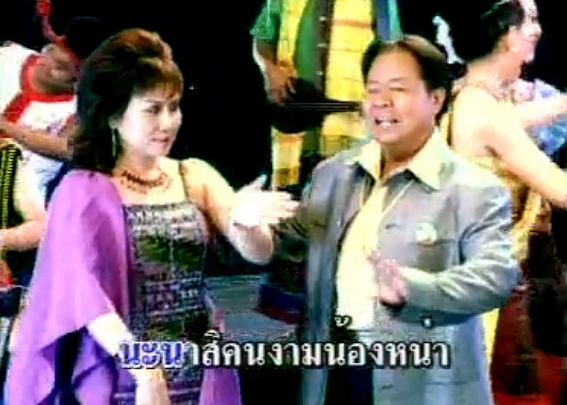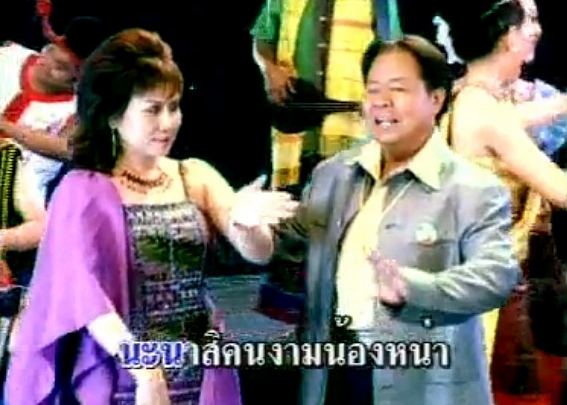 When I first moved to Thailand, I fell in love with luk thung and mor lam (หมอลำ) music. Two genres of traditional Thai 'country music' usually listened to in Isaan, few in Bangkok seemed to listen to and even less actually liked it. In fact, apart from at Thai festivals and during traditional Thai holiday events, luk thung and mor lam were usually only listened to by the poor.
That meant, I could guarantee I'd hear it at local markets, in taxis (as many of the Thai taxi drivers love it) and anywhere that wasn't full of the Thai middle class or hi-sos. That, thankfully, is changing. In fact, luk thung music, along with its close cousin mor lam music, is becoming more listened to by Thais who are fashionable and cool.
There are now several places in Bangkok where you can hear luk thung or mor lam music —  a couple of night clubs, cafes and, of course, music stalls that are selling more and more of it. Personally, I think it's wonderful both these types of traditional Thai music are getting such a comeback. They're unusual, the songs are fun and catchy and, yes, they're great to dance to.
So much popular are luk thung and mor lam music becoming, Al Jazeera just did a short story on a Thai DJ who has begun to play the music at clubs around Bangkok.
Just for a bit of background, mor lam music is the older of the two. It originally began in neighboring Laos several centuries ago, and was brought into Thailand by migrant workers who moved here to make money. It, of course, has changed over the years so that it's more "modern" than its Lao cousin, but it still has that distinctive sound that conjures up rice fields and incredible hardships.
Luk thung is a newer genre of Thai music. It developed in the early 20th century, but became very popular in the 1960s in Thailand. It hit the big time in the 1980s when a Thai country singer called Pumpuang 'Peung' Duangjan modernized the songs and made much of luk thung a lot more 'sexual'. It faded a little after her tragic death at the age of only 31, before it began to fade again in the 1990s in favor of western and Japanese or Korean pop music.
With the reemergence of both mor lam and luk thung music into the more mainstream again, it's a wonderful thing for Thai music and Thai culture. If you're not familiar with the music, watch the Al Jazeera video below and then the two below that for an idea of what each genre of music sounds like. Who knows, you may become hooked like me.
This is a typical modern luk thung song!
This is traditional mor lam music by singer Porsalad, complete with the typical dress and dances.
https://www.youtube.com/watch?v=er3drNcdMTk