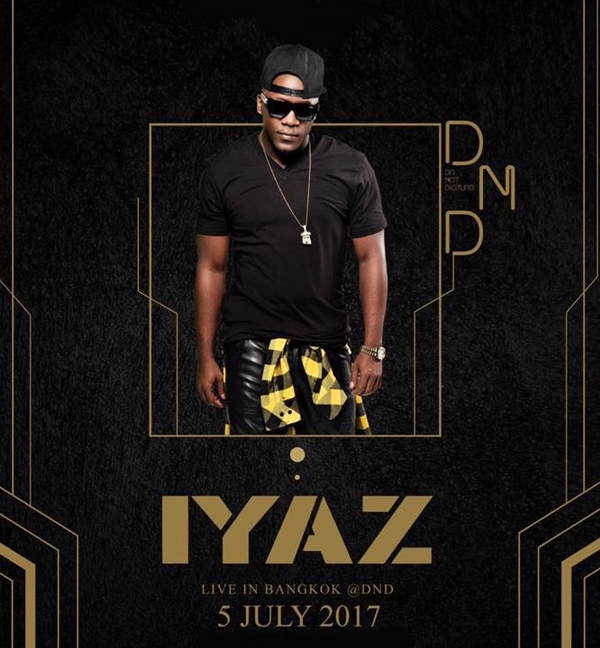 lyaz hits DND Club in Bangkok on July 5 with 'Replay' and more hip hop and R&B hits
Hip hop and R&B artist lyaz is making his debut appearance in Bangkok next month at the Golden Axe Presents Iyaz Exclusive Party at the Do Not Disturb (DND) Club in Ekkamai.
lyaz is known for his smash hits 'Replay, 'Solo' and 'Pretty Girls' that were played in clubs all around North American and Europe in 2009-2010. Now he's expanding his reach to Asia with this first gig in Bangkok.
Tickets to see lyaz perform are 1,200 baht, and can be picked up at Thai Ticket Major.
You might want to grab them fast, though, as early bird tickets sold out very quickly and these are likely to as well.
And, if you can't quite remember how lyaz sounds (come on, his songs are really catchy and fun!), watch his video for his hit single 'So Big' below.
Now do you remember how much that track made you want to dance? Well, then dance again at lyaz' concert at Bangkok's DND Club, as he puts on a good show. (Check out the map below for how to get there).