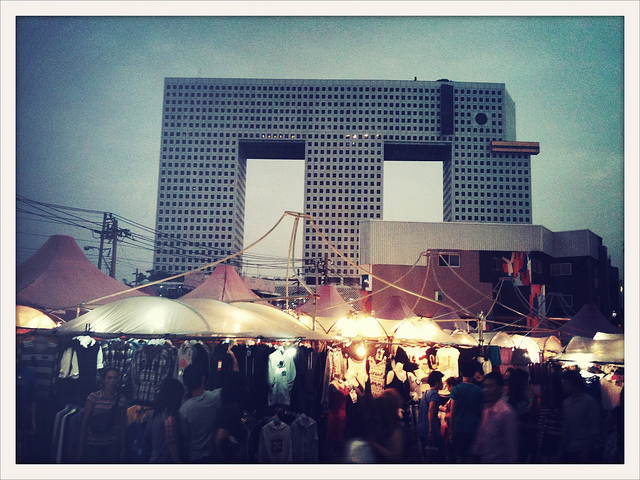 With so many markets to choose from and to shop at in Bangkok, Thailand, here's another one you might like. Called the Major Ratchayothin Night Market, it's located, like it sounds, right next to the Major Ratchayothin shopping mall on the corner of Pahonyothin Road and Ratchadapisek Road.
Stalls start being erected about 3:30pm and, by 5pm, it's in full swing. It closes down around 10:30pm.   With around 100 stalls, you'll mainly find clothing, shoes, accessories and bags here, with a few other knick-knacks thrown in. Some of the stalls sell Thai independent designer clothes, so you can pick up some truly unique items here.
Just be aware to ask about the prices carefully before you buy. Major Ratchayothin Night Market isn't one of the cheapest markets around, as I've found to my surprise when I've been sometimes quoted prices more than double what I'd pay at Chatuchak Market just down the street. But, they do have some unusual items (including some cool knock-off handbags), just be prepared to bargain or walk away if the prices get too high.