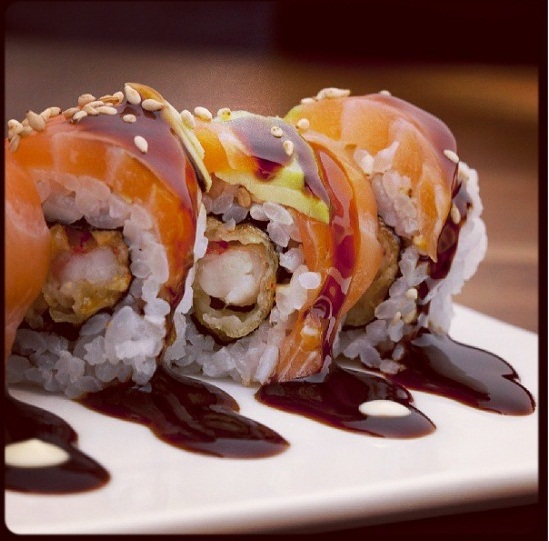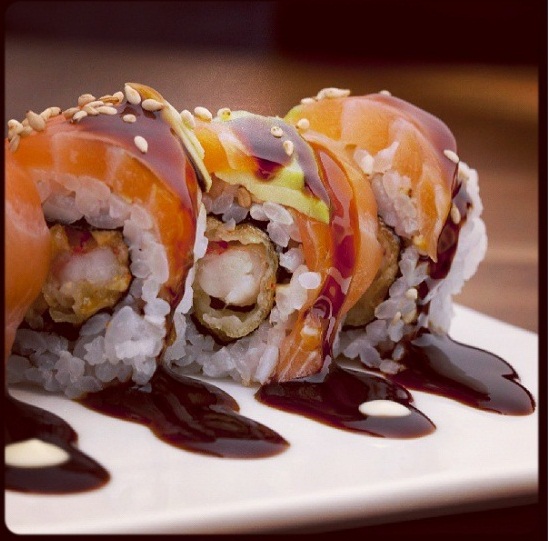 Maki Maki – the most beautiful sushi in Bangkok, Thailand?
Maki Maki is a sushi restaurant in Bangkok, Thailand that is getting rave reviews from just about everyone that visits. I even had two Thai friends send me e-mails after eating there, saying "We must take you to Maki Maki, you're going to love it". which is why I finally ended up there last week. And yes, Maki Maki is everything everyone says — and then some.
That's because Maki Maki doesn't only serve the most incredibly delicious sushi, created by their incredible sushi chef, Chef Yindee, it looks stunningly beautiful when it arrives at your table as well. So beautiful, diners often spend more time photographing it than they do eating it.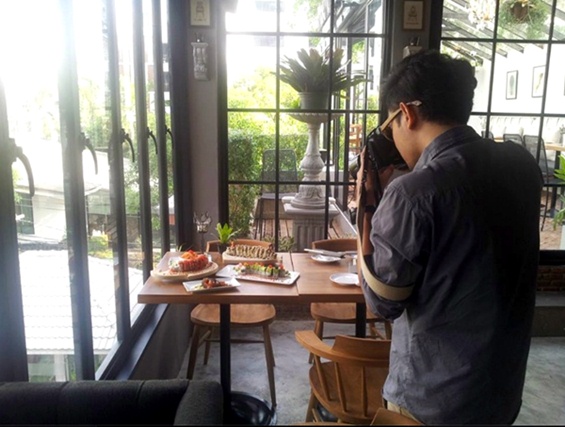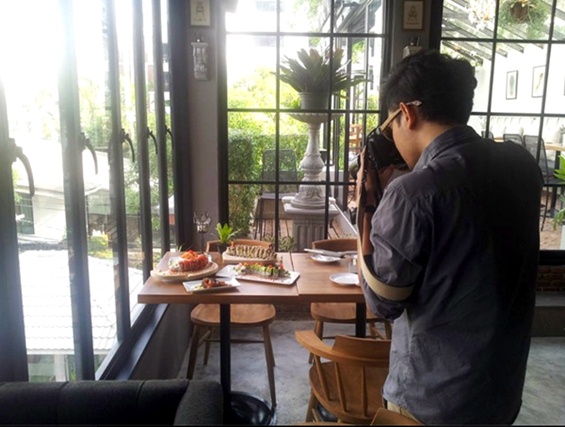 The design and atmosphere of Maki Maki is also amazing — warehouse and industrial in style, it goes quite well with the food served. But, it's the fresh and stunningly beautiful sushi everyone goes for – from the teeniest tiniest kids to grandma, grandad and the great aunts — at least from what I saw.
Price of sushi at Maki Maki
Prices too are extremely reasonable with a typical plate of sushi costing between 250 and 400 baht. Plus, if you order three or four dishes between a couple of you, you can sample many amazing sushis without spending much money at all.
Add in that Maki Maki often has various promotions going on for special occasions and occasions not so special, and this amazing Bangkok sushi restaurant isn't one for the extreme rich. It's one for all of us.
Maki Makis is the place for sushi in Bangkok and, if you love sushi, you really should try it. I did and, yes, I'll be going back again next week — it really is that good.
Meanwhile, don't miss checking out their amazing Facebook page where you can see hundreds of photographs of the superb food they serve. I even 'borrowed' a couple for this article, as the ones I took simply didn't do the food justice.
You'll find them at 88 Thonglor, Soi 5 in Bangkok, Thailand. Or you can call them to make reservations at 02 712 8181.