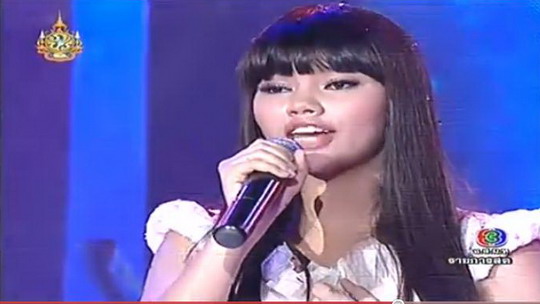 After weeks and weeks of hoopla, hundreds of talented Thai performers and a video that went viral on YouTube (Bell Nuntita), Thailand's Got Talent finally chose it's first ever win and, boy, what a disappointment.
13 year old opera singer, Myra Molloy went home with the grand prize and the supposed accolades of millions of Thais. Yet weirdly,  I've yet to speak to a Thai who thought she should have been the winner.
With so many talented traditional Thai dancers, singers, acrobats, musicians (remember the one-handed guy?)  and, of course, a talented Thai ladyboy, Thailand's Got Talent managed to choose a performer who, as pretty as she is, has nowhere near grown into her voice yet and certainly didn't out perform so many of the other performers.
Not surprising really though. Thailand has always seemed to have an inferiority complex – choosing the country's stars from those who are 'acceptable' – white, cute and often luk kreung (half Thai-half Western).
All I want to know is when will Thailand begin to accept that the majority of its population are brown, cute and just as talented as any of the so-called 'stars' the nation's media keeps foisting on its public. And that traditional Thai arts are far more interesting than adopted-from-the-West opera.
Nothing against Myra Molloy, of course,who is a very pretty little girl and does have talent. In another few years, she may just grow into her voice and become the singer she was advertised to be. As of now though, all I get the sense of is massive deflation and a country severely disappointed that a 13 year old opera singer who most of the country couldn't relate to is who is deemed 'acceptable' as Thailand's Got Talent's first winner.
As for me, the first season of Thailand's Got Talent is likely to be my last.  I'm farang, and I can't relate to their winner either.