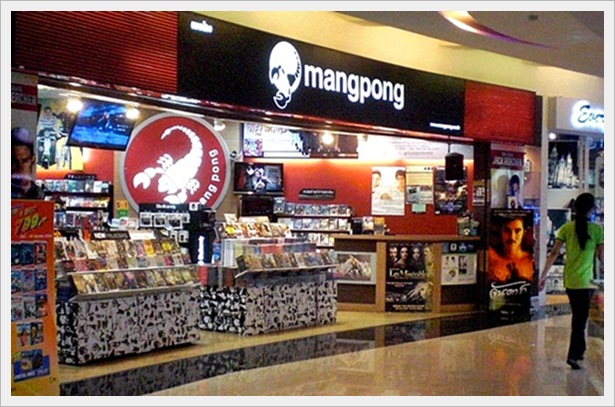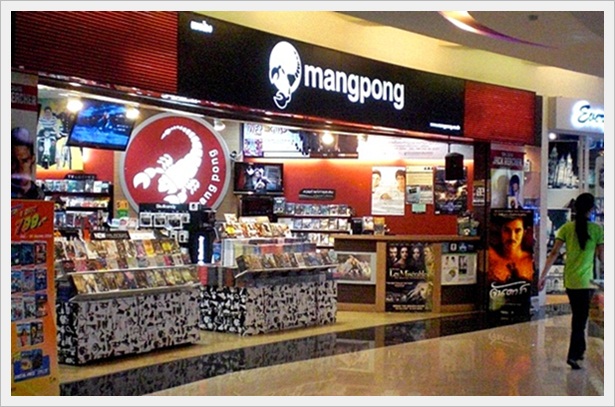 Let me say upfront, I love Mangpong. In fact, it's the best place in Bangkok, Thailand to buy original DVDs (meaning non-pirated DVDs) as their selection is good and their prices are cheap. It's also the first place I go if I'm in the mood for buying DVDS. That's why I wanted to let you know about Mangpong, if you don't know already, in one of my 'Daily Photo' features.
The Mangpong branch in this photograph is at Major Ratchayothin mall in northern Bangkok. The photo was taken last night. I was out for dinner with a friend and, on passing Mangpong, decided to run in to see what they had. Five minutes later, I left with five DVDs I didn't need but, hey, at their cheap prices (cheaper than bootleg copies), you just can't pass that up.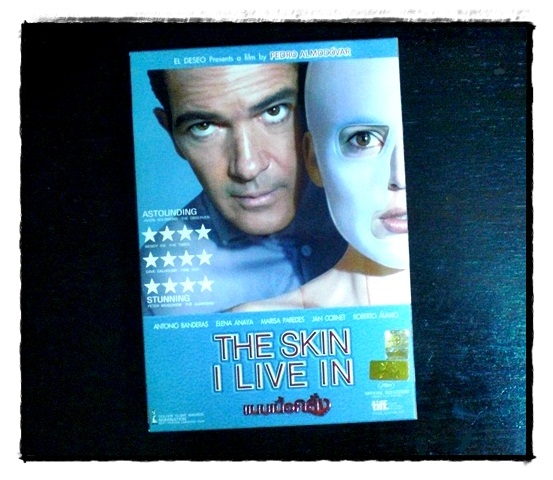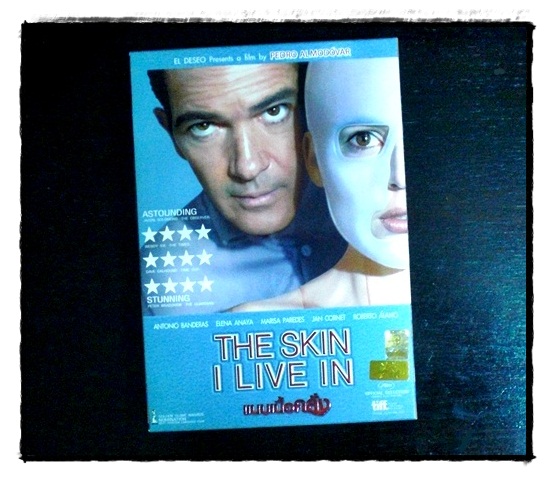 I ended up with:
The Skin I Live In (one of Pedro Almodovar's latest movies) – 79 baht ($2.66)
Tinker Tailor Soldier Spy (the bootleg copy is the same price!) – 99 baht ($3.34)
Thick as Thieves (Antonio Banderas and Morgan Freeman) – 99 baht ($3.34)
Push – (Dakota Fanning and Djimon Hounsou) – 99 baht ($3.34)
And, because United Artists was running a 'Buy 3 Get 1 Free' promotion, I also got Last Night for free.
Five new genuine, original DVDs for only $12.68. Now, you try beating that where you live.
Remember to Check….
By the way, the only thing you need to check about the DVDs you're interested in at Mangpong before you buy them is that they either have an English soundtrack (if they're a western movie) or have English subtitles (if they're Thai, Japanese, Korean, French, German etc).
Most of them do, but some Thai and Japanese movies don't, and you don't want to get home and then realize the movie you're desperate to see is only viewable in Thai.
You'll find branches of Mangpong at most major shopping malls in Bangkok including Central Ladprao, Central World Plaza, Esplanade, Siam Paragon, MBK Mall (there are three of them — 1st, 3rd and 7th floors), and you'll even find some Mangpong branches at some of Bangkok's sky train stations.
Meanwhile, read this if you're interested in buying authentic, original DVDs in Thailand for some other places you might want to shop.