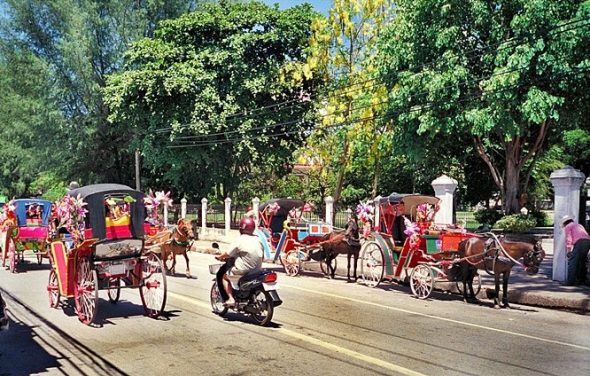 One of my favorite places to visit in northern Thailand is Lampang.
Just an hour north of Chiang Mai, Lampang is the third largest city in northern Thailand but is not as touristy and seems sleepier and more 'authentic Thai' than nearby cities like Chiang Mai and Chiang Rai. (Not that I don't love both of these cities as well, because I do).
Lampang is also an interesting city as, even though it is only a mid-size town, there is still so much to see. So much, in fact, you could easily stay in Lampang for a week and not visit everything worth seeing.
If you have not been to the city before, or have been but not seen much of it, these seven must see places in Lampang are where you really should start.
All seven places are beautifully profiled in the video below by Thai singer songwriter Art Thomya. Thomya has a YouTube channel with over 160 excellent videos on what to see, do and eat in places all over Thailand and south east Asia. His Lampang visit is just one of them.
The seven must see places in Lampang are:
Wat Phra Tat Lampang Luang
This temple is a huge Lanna-style Buddhist temple complex that is built on the site of an 8th century fortification. The large chedi inside the temple grounds is said to be the home of a piece of hair from Buddha, who himself visited the site more then 2,500 years ago. It is also the home of the oldest wooden viharn in Thailand.
Lampang Railway Station
The Lampang railway station is a gorgeous mix of European and Thai architecture and, to me, the must see place in Lampang.
Outside the station is an original steam train that was once used on the Lampang line, while inside you can see a replica of the Khun Tan Tunnel, and various other models. The station is a wonderful place for photographs illustrating the tranquility and loveliness of Lampang as it is just so peaceful and pretty. You will also notice how spotlessly clean it is.
The station is also where you will find a horse and carriage stop, where you can rent a carriage and take an hour-long tour of the city.
Lom Phu Kiew 
Lom Phu Kiew is the Thai name for 'Emerald Pool', and is a large circular natural pool about an hour outside Lampang.
It is popular due to its stunning location in the middle of the jungle, and because of its crystal clear water and extensive fish population. If you like to be in nature more than in a city, you will enjoy Lom Phu Kiew. Particularly if you visit mid-week when it is not quite as busy. Just remember to take some food to feed the fish.
Mae Moh Mine
Thailand has many unusual tourist attractions, and Mae Moh Mine is one of them.
The mine has not been in use for several decades, so the owners converted it into a beautiful tourist destination with a botanical garden, a picturesque view point from a man-made mountain, a gorgeous sunflower field during sunflower season in November and December, a box and snow slide, and a Lignite Museum that tells you everything you want to know about the history of the Mae Moh mine and of mining in the Lampang area.
The Lampang Clock Tower
The Lampang clock tower is a classic meeting place in the city, as it is located at the junction of five major roads.  The tower is 10 meters high, and is lit up at night, making it a lovely place to grab a photograph. If you take a horse and carriage ride, the carriage driver will usually circle the clock tower during your trip.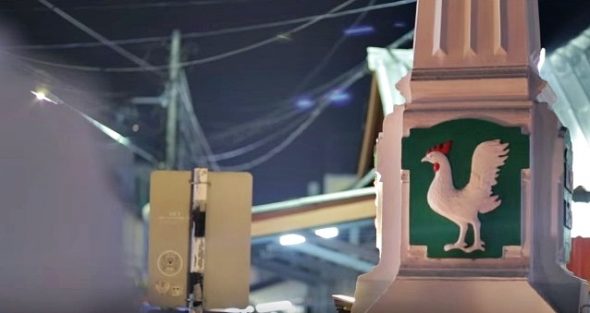 Ratsadapisek Bridge 
The Ratsadapisek Bridge was built in 1894, and was the first bridge to cross the river to connect the old town to the new. It is also right at the start of the Kad Kong Ta walking street on Friday, Saturday and Sunday nights, as well as an easy way to get to the early morning market.
Interestingly, the Ratsadapisek Bridge was also painted in camouflage colors during World War I and World War II to prevent it being bombed by the allies, which is probably one reason why it survived both wars completely intact. Also look for the brightly-colored hen emblem located on the bridge, as this is the official emblem of Lampang.
Baan Sao Nak
Another must see place in Lampang is Baan Sao Nak or 'House of Many Pillars'.
The house is a traditional Thai teak house that is built in a mix of Lanna and Burmese style, and comprises 116 teak pillars in the main house and the smaller supporting houses.
Baan Sao Nak is a pretty place to visit, particularly if you like interesting architecture, and is also one of the best deals in Lampang as the 30 baht entrance fee even includes a free drink.
Related: 12 Magical Places you must see in Thailand before you die