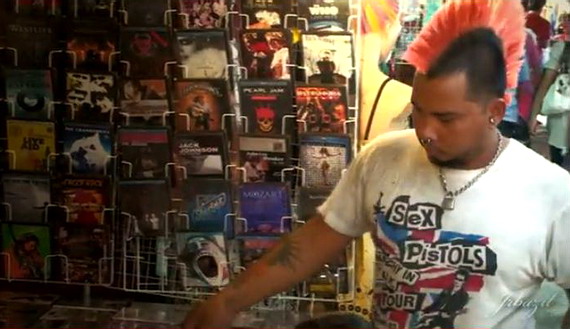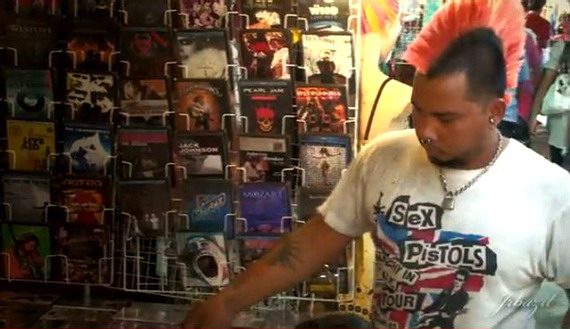 Planning a trip to Phuket, Thailand and love cheap shopping? Then don't miss the island's biggest weekend market – Naka Market, located in Phuket City. It gets up and running properly every weekend around 4pm, although it starts at 1pm, and has a huge number of stalls for you to shop at or eat from.
Naka Market sells everything. Clothing, shoes, DVDs, CDs, remote controls, toys, games, bags of snacks, baseball caps, belts, jewelry, household items, kitchenware, sheets, pillows, pets – you name it, they sell it.
Food stalls here are wonderful too. Fried food, som tam, pad thai, things on sticks, a huge variety of fried insects, fruit, sausages, rice dishes – it's a great place to grab a cold drink and a few snacky things and make a meal out of it.
For only 100 baht ($3.20), you can sample at least five Thai dishes or snacks, or even get brave and try the truly spicy stuff.
Flea markets have also become high-style in Thailand in the last few years, so in recent times, Naka Market is getting a fair number of flea market-style sellers too. Look for old toys, posters, books, games, lamps, telephones etc. Cool things and much more unique than anything you'll find at the local mall.
Prices at Naka Market are some of the cheapest on the island. Quality, of course, isn't usually as high as at Phuket's shopping malls, but you will find some pretty or interesting things.
To get to Naka Market, hitch a ride with a Thai friend if possible, as taking one of Phuket's obscenely expensive taxis could cost you around 500 baht ($16.50). It's just past Central Festival mall, and down the first road on the left.