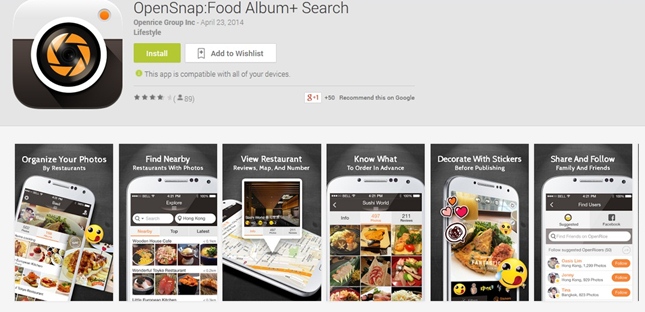 One thing I have never understood are the people who seem to think pushing yet one more dining app in Thailand is the way to go. Case in point, the relatively new OpenRice Thailand is now going to be spending 18 million baht over the next year to promote their latest app – OpenSnap.
OpenSnap is apparently an app that allows users to take photographs of the food they eat and then upload it to their OpenSnap app.
Really?
As if Facebook, Twitter, Google Plus, Instagram, personal blogs and a hundred other services don't already allow the same thing?
According to OpenRice, they will have 1 million restaurants around Asia that users of OpenSnap Thailand can browse before going out to dine, and will primarily make money from restaurants who pay to sign up for official accounts.
Restaurants that will more than likely already have hundreds of listings on other online services.
Sure, it might work but as a power Internet surfer with a large number of apps on my phone from an already over-crowded market, OpenSnap isn't something I would currently be interested in as it doesn't offer anything I don't already have.
I have a feeling a lot of others will feel the same as, let's face it, when you are already posting photos of your food to your Facebook page, Google Plus page, Twitter feed and Instagram, and you can already find reviews of just about any restaurant in existence online, why on earth would you want to sign up for yet another app to do exactly the same thing?