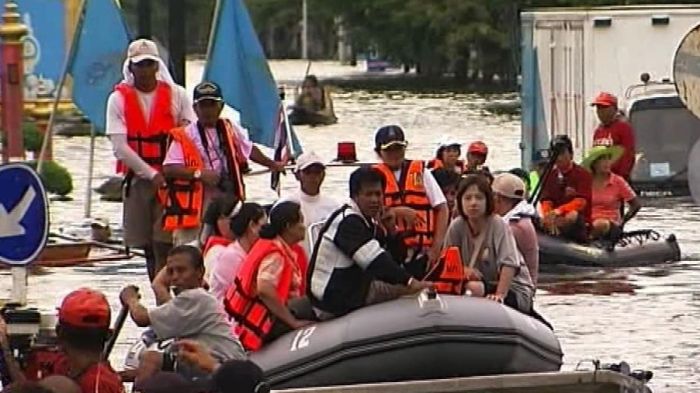 Thai TV news is reporting some areas in the outskirts of Bangkok may be evacuated in the next couple of days due to fears of rising flood waters and possible flooding. The concern is due to the high tide from the ocean, which will happen between 16-18th October. That will cause the level of the Chao Praya river to rise and possible floods in surrounding areas of Bangkok and outskirts.
As of yet though, no evacuation order is in effect and the government has not said which areas would be evacuated.
If you live, or are staying, in one of Bangkok's suburbs, particularly in areas close to the Chao Praya keep updated at The Bangkok Post or watch continuing updates at Google Crisis Response. If you're staying in a hotel, your hotel reception desk should also be keeping updated and be aware if you'll have to evacuate.